I've always loved the Frost and Sullivan customer contact center events…but this year it was especially sweet to come back together with so many folks I've not been able to see in a couple of years. The energy was off the charts with people finally able to brainstorm with peers and be inspired to overcome CX challenges. It's just great to be back!
One of my absolute favorite sessions this year was our first‐ever "Family Feud" style debate: FAMILY FEUD! PANEL DISCUSSION – The Art and Science of Influencing CX – Creating New Experiences. We had two extremely dynamic teams tee off on the topic of Customer Experience: More of an Art or a Science?" I was thrilled to play the role of moderator, which meant I got to buy a new suit jacket – HA.
It's an important concept to consider. As CX professionals, our work is changing at a break‐neck speed. We need to understand the nature of the work and how we can continue to evolve…not only keeping up with customer expectations but actually capturing the ever‐elusive customer loyalty. How do we upskill ourselves and our teams? What are the reasons that so many CX initiatives continue to fail and how can we learn from this?
The session kicked off with our two outstanding captains, Robert Gofourth and Tanya Thomas, squaring off on the topic of building a well‐rounded CX dream team. Ahmad Shabazz had excellent commentary on the importance of using data to aid in hiring decisions to ensure the best fit and the right skills. Having an advanced understanding of your needs, combined with the Predictive Index (PI) Behavioral Assessment, or a similar tool, can make a tremendous difference. Several of our panelists also commented on the importance of a culture fit, but be sure to look for those with diverse backgrounds to get a wide range of perspectives. This will ensure your experience designs better represent the very groups of customers you are designing them for.
---
Family Feud Panelists
Art Team:
Robert Gofourth, Executive Vice President, Operations, Team Focus Insurance Group
Michael DeSalles, Principal Analyst, Frost & Sullivan
Carol Marshall, Chief Operations Officer, ActivEngage, Inc.
Vanessa Neurohr, Senior Director, Customer Success, Muck Rack
Steve Taczala, Vice President – Global Service Operations, Sungard Availability
Science Team:
Tanya Thomas, Director, Customer & Employee Experience, Experian Health
Christopher Keenan, Executive Director, Worldwide Medical Customer Engagement, Medical Capabilities, Bristol-Myers Squibb
Joel Kell, Senior Director, Operations, Elevate
Ahmad Shabazz, Head of Global Community Operations, Snapchat
---
The next big beat considered executive mentality toward CX and how to prove ROI. Vanessa Neurohr had brilliant examples of how Muck Rack uses a STRONG voice of customer (VoC) engine to connect the entire organization to the reality of the customer and fuel CX work. So often a customer‐centric culture begins with awareness of customer truths…something a great VoC practice will bring. Carol Marshall discussed the high regard ActivEngage has for its Customer Service department. The outstanding service the company is able to provide has become a significant competitive differentiator for them…and a differentiator that is extremely difficult to replicate.
This theme continued into our third "feud" round won by Team Art. When asked about earning executive buy‐in for CX work, Steve Taczala described how important it is to connect company executives to true customer interactions and stories. It's very easy for leaders to become separated from these relationships when they are no longer serving on the front line. As CX professionals we must ensure that the customer's story is heard throughout the building, regardless of the level. This takes a bit of skill and sometimes a good amount of courage, but it's such an essential part of the work we do.
We also discussed how curiosity is an attribute that CX professionals don't leverage enough. You don't have to have all the answers and approach the executive team with a perfect plan. Develop an exciting hypothesis and draw them in. Make them want to participate with you and find out what happens when you run an intelligent experiment with the potential to do great things!
The role of metrics in the CX conversation has been elevated in both importance and complexity. Robert Gofourth challenged us to move boldly behind traditional CX metrics and try something new…a "stew" of metrics that will likely paint a better picture of the customer's journey. Michael DeSalles described these new generation metrics as being "outcome" based. It's no longer enough to know that hold times are up or ticket volume has spiked. It's now about how is that actually impacting our customers in terms of their share of wallet, overall engagement, renewal/retention, and more. Tanya Thomas has a brilliant "Top Five" CX dashboard that she uses with her leadership team…of which 2 of the 5 are "engagement metrics." By looking at the number of customers that are participating in innovation efforts, Tanya knows if she has hooked them into the development cycle and used the power of involvement to generate loyalty.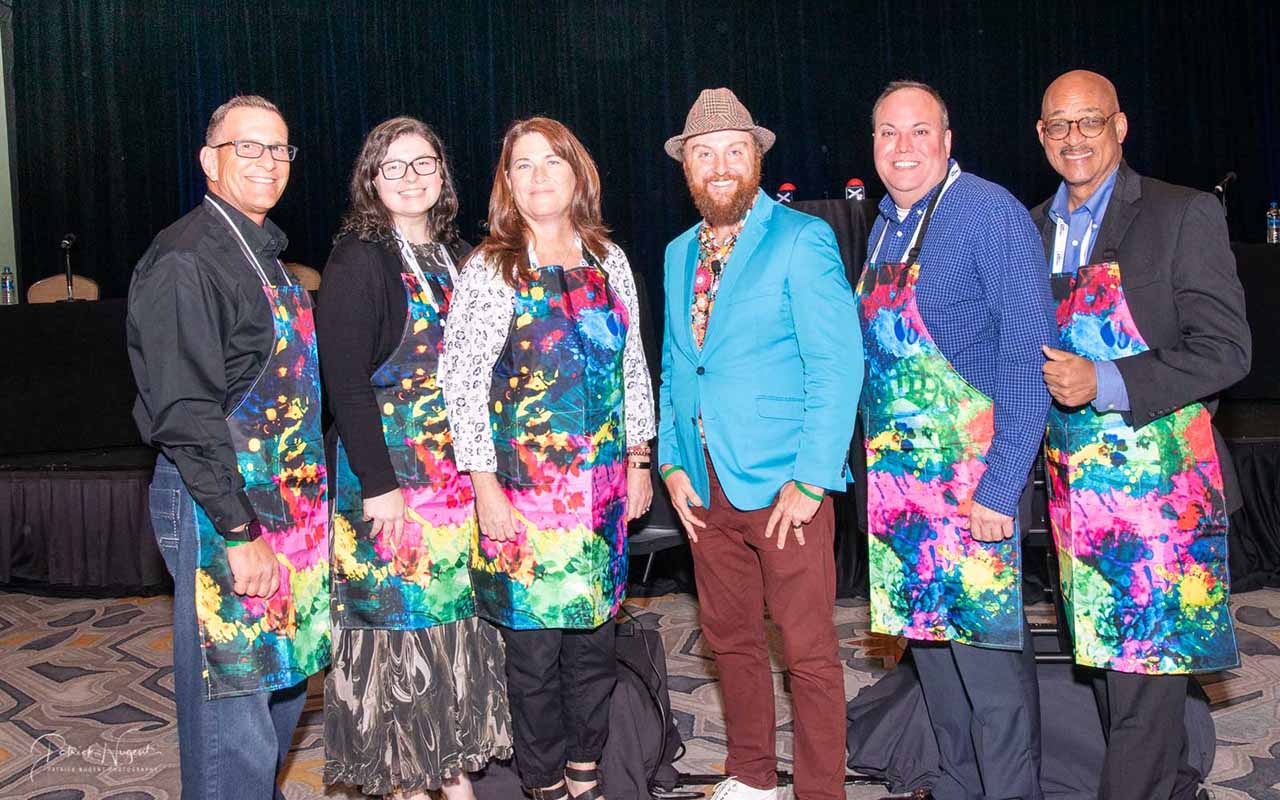 Christopher Keenan added a critical statement about the heart behind our metrics strategy. Are you doing metrics for metric's sake? Or are you taking a bold approach to SEEK truth and improve your customers' lives? A good metrics dashboard is often just a bridge to the right conversation. Sadly many just stop at the number itself.
Joel Kell had a thought-provoking comment about how we often times miss the root of where customer perceptions come from…their expectations. We ask them so many questions, but fail to ask how we performed based on their expectations of us. Joel has been doing this with outstanding results to enhance the CX strategy at Elevate.
This rich conversation could have gone on for hours, but the show had to go on. Team Art was able to capture the audience vote by a slim margin and claim victory in our inaugural debate. A HUGE thanks to all the panelists and those behind the scenes who made such a fun and helpful session possible. Be sure to catch the next "CX Family Feud" at Customer Contact East: A Frost & Sullivan Executive MindXchange in Fort Lauderdale, Florida this April.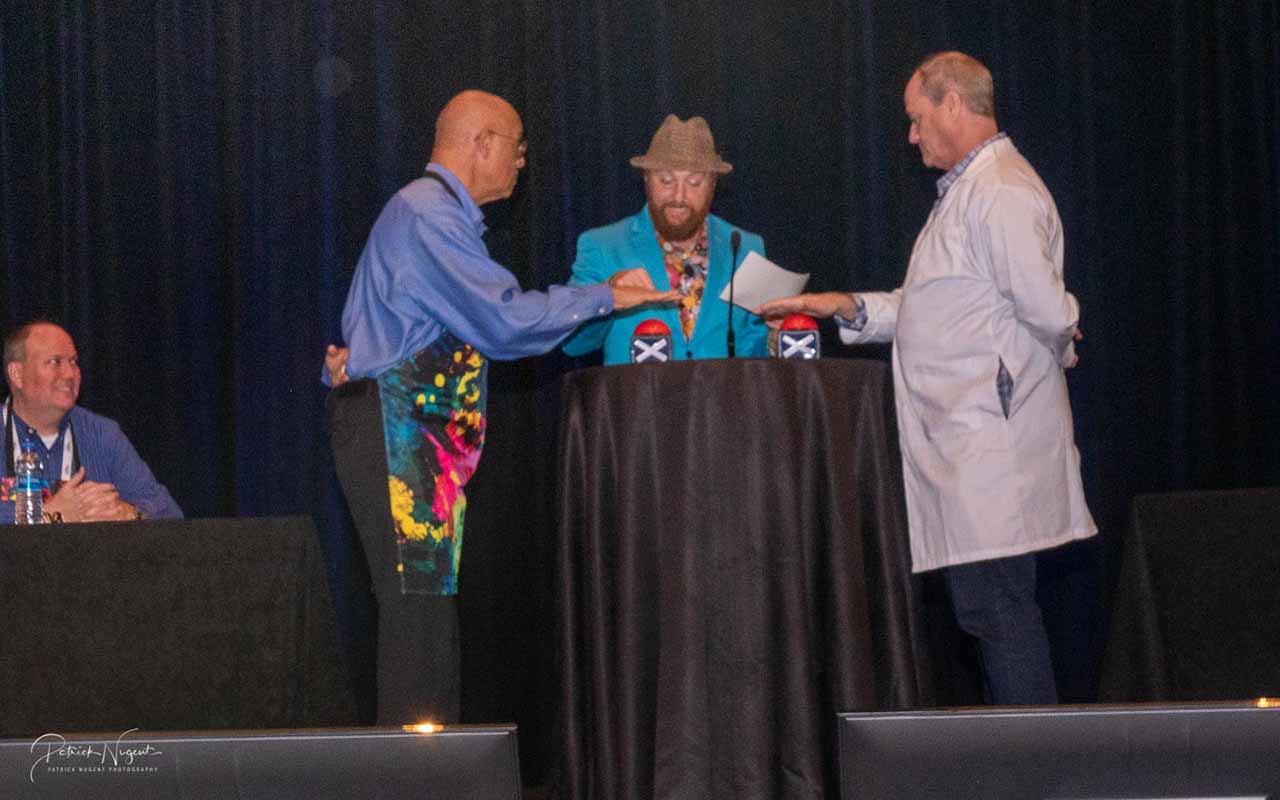 Nate Brown is a perpetual student of the world's greatest experiences and the people who create them. Having spent the first decade of this career managing a complex technical support environment for Occupational Health and eLearning software, Nate transitioned to Customer Experience in 2015. After authoring The CX Primer, Brown was dubbed the "CX Influencer of the Year" by CloudCherry in 2019, and a top global CX thought leader by ICMI, Exceeders, Netomi, Martech and many more.

As a passion project, Nate created CX Accelerator, a first-class virtual community for Customer Experience professionals. Nate currently serves as the Senior Director of Customer Experience for Arise Virtual Solutions and can be found at a variety of conferences speaking and training on the CX topics he loves.