AN INTERACTIVE EVENT EXPERIENCE LIKE NO OTHER
Interactive discussion that is incredibly open and honest. Real world examples and insights from speakers on the leading edge of customer service and customer experience innovation. Creative networking that is not only fun but actually fosters real connections. A high level group of participants invested in the program that show up with willingness to share and support. Truly a event experience like no other.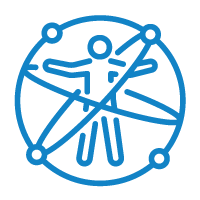 You need to make sense of constant change
It's not only about understanding its impact on every aspect of your strategy and operations. It's also about your ability to communicate change and follow through on it. You must get the contact center aligned, engaged, and motivated to make change happen.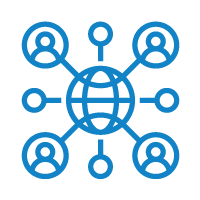 Your agents can make a difference
You will need to recognize, appreciate, and empower a new cadre of agents. Great things happen when the people in your trenches are engaged to improve upon and innovate what they do and how the contact center operates.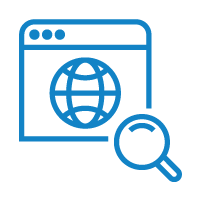 The technology landscape is moving with hyper speed
You know how challenging it is to stay abreast of the acceleration. Getting guidance from technology providers and hearing the lessons learned by others will equip you with critical insights to keep pace with rapid technology changes.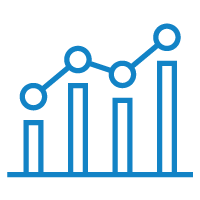 You still need to figure out your digital strategy
Digitalization is paramount to meet customer expectations and deliver a competitive experience. Key to success here is a solid understanding of the myriad of digital technologies and planning an organizational model that works for you.

You still must be "all that"
Amidst all the disruption, innovation, and consumer upheaval comes the unabated demand for operational efficiency and effectiveness. Plan for the "must have" people, process, and technology needed to meet the expectations placed on you by senior management.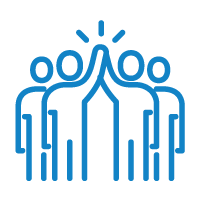 Inspire your peers, colleagues, and your intellectual curiosity
Our events are designed for you to open up your most formidable challenges and forge lasting connections with your industry peers. Ultimately, you will leave the event feeling invigorated, inspired, and ready to enact purposeful change.
You'll Collaborate With:
The right connections can open doors for you. At a Frost & Sullivan Executive MindXchange you'll be surrounded by top-level executives in the customer contact and customer experience industry, who've been vetted by our team to ensure they are the right people for the content and focus of our event.
Join our growing community of customer contact, customer experience, and operations executives seeking and sharing new ideas and creative approaches to common challenges. Network with Vice Presidents, Directors and Senior Managers of:
Contact Centers
Customer Experience
Customer Satisfaction and Loyalty
Operations
Customer Analytics
Customer Care
Customer Service
Customer Support
Customer Strategy
Quality Assurance
Snapshot of Event Participants