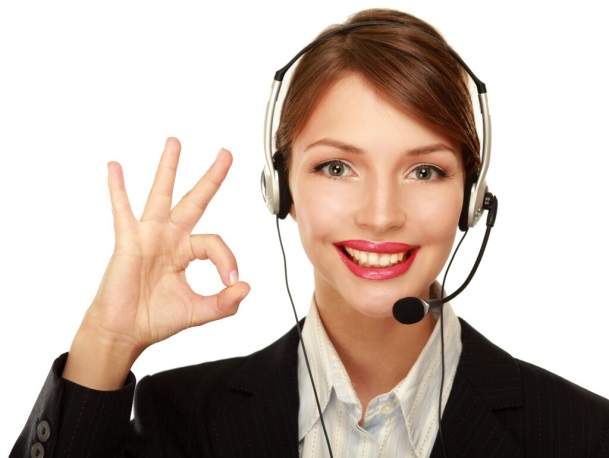 Last September, Frost & Sullivan launched our first ever Customer Contact VIRTUAL event. The new platform proved very successful for an interactive Executive MindXchange resulting in a full house of highly engaged participants. Moving from session to session was seamless, speakers brought new thinking to the table, and thought leaders kept the conversations going in breakout sessions.
And now we are ready to bring you another fabulous Customer Contact VIRTUAL event, taking place February 2-4, 2021. Click here to register and view our rock star line-up of thought leaders and facilitators—all are poised to share tools and ideas to help you succeed during these challenging times. If you can't make the February date, you'll have another chance to collaborate, learn and laugh at our Customer Contact VIRTUAL May edition…Meanwhile, read on for key insights from our first event:
It comes as no surprise that this pandemic has heavily impacted the CX world. Each industry has its own set of issues, which are being handled in compelling and creative ways.
This paper will provide the top takeaways from this insightful event and showcase some real-life examples of companies that successfully managed the challenges that COVID-19 brought forth.
Like it or Not – Flex-time and Remote Working is Here to Stay
Technologies have vastly improved, the demographics of the workforce have changed to include more millennials and seniors who want flex-time, and most importantly, shelter-in-place has been active for months. Humans are highly adaptable, and we have adjusted to the new normal. We have learned to savor personal time (whether it be with family, baking, or working out), and enjoyed the "commute," or lack thereof. A side benefit, but most important in the long run – is that the air has been better in most countries due to the slowdown of transportation. Well, until the fires began in California.
We learned that most employees prefer to work from home at least part of the time and feel that they are as, if not more, productive working from home. Key outsourcers confirm that this is true; they were surprised by how much more effective their teams have been working from home once they implemented the right technologies and processes. It may come as no surprise, but introverts are faring better with shelter-at-home than extroverts. Parents with younger children are finding it tougher to get work done with kids around all day. A concept that has emerged is creating two to five-person satellite offices in neighborhoods so that commute is much shorter, but people can get into an office to get their work done. Another essential point to add, while shorter commute times make life easier, people actually add time to their workday. Is that good or bad? It depends on who you ask.
Digital Transformation has Accelerated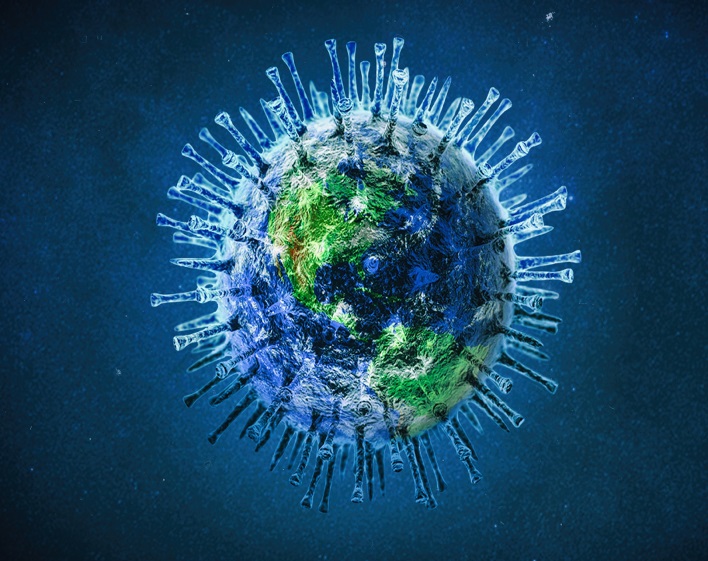 Prior to the pandemic, our research indicated that 99% of companies across major sectors were in some stage of digital transformation. COVID-19 has expedited digital transformation investments in CX. Specifically, self-service tools, work-at-home-agent solutions, and cloud solutions are top of mind. More collaboration is occurring daily. Not only are employees sending and receiving more email, but companies like Zoom and Slack have also seen tremendous growth during the pandemic. 
Nicola Millard, Principal Innovation Partner of BT, believes that we have a lot of work to do with corporate culture during this transition. She says "management roles are tougher to achieve virtually – management by walking around is no longer viable and onboarding, brainstorming and training more difficult digitally." She also warns us to beware the hybrid model (creating a "them" and "us" culture); rather, ensure that good cultural behaviors are praised (and the bad ones called out).
The Customer is Still King!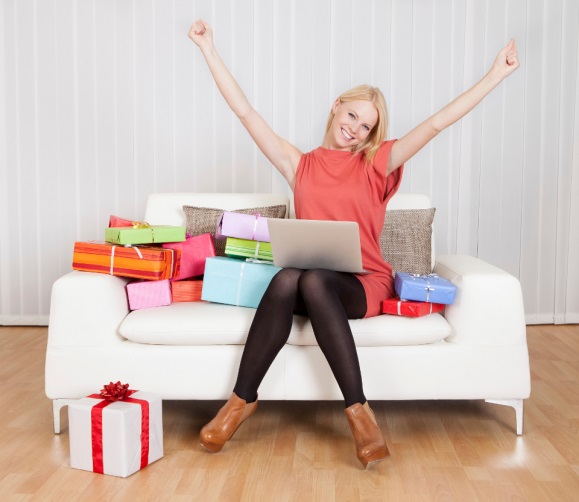 Customers are ruling the roost, and with digital evolution, it's even truer. The customer's voice must be heard, and analytics must be used to mine for the most valuable data. Keeping surveys short and sweet, and, relevant and timely, is essential. Face-to-face time with account managers is worthwhile, even if it is over video during COVID-19 times. It's critical to seek out the truth, not just the best scores. Look for recurring issues, mine for complaints in the data, and measure conversion rates. The truth can be valuable to survive in the long run; and as is often said, failure is the best way to learn and excel. Humor is a great tool to engage customers and get their feedback on online channels. Lastly, what is the point of all this if we don't act on it? Share this valuable information with marketing, R&D, manufacturing, and even distributors as necessary.
Videoconferencing has Finally Arrived!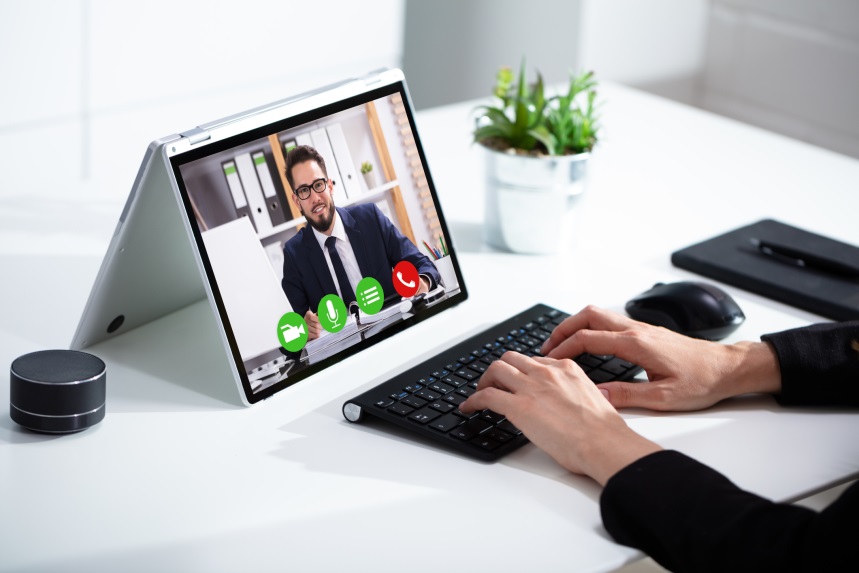 We have been waiting for videoconferencing to take off for decades. I expected it to happen after 9/11, but alas, the world was not ready, and travel began in full-force rather quickly. I thought that since consumers of all ages are used to video on FaceTime, Skype, and WhatsApp, video usage would follow in the workplace, but it didn't quite happen for the masses. However, this time it's different because we've been sheltered-in-place for eight months and counting. We have already become as comfortable with it as consumers using mobile devices. Even someone like me, whose whole team is remote, had hardly ever used videoconferencing. Now, we use it all the time, with each other and with clients, with our friends and family, and for school.
What does this mean in the CX world? We learned at the event that it's time to connect with your customers using conferencing capabilities and messenger apps on their mobile devices. It builds trust, relationships, and even brands.
The Omnichannel Revolution has Begun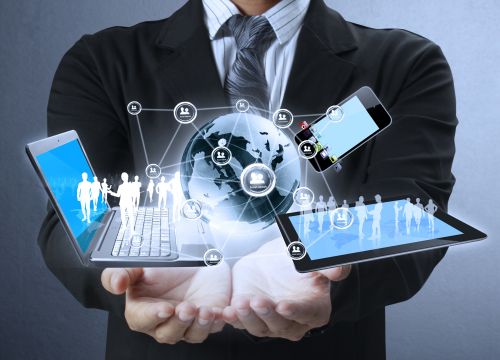 Social media and new digital channels have become the current mode of consumer communications and how they buy products and services. Gen Z tends to make purchases from social media platforms far more often than other generations, and 70% of online shoppers look at Instagram to learn about products. Social media is making it easier to shop via their sites. They are cutting the number of steps to purchase in half, introducing check-out features, and providing options to buy with cryptocurrencies. It is no longer just a dumping ground for negative feedback and reviews; customers now expect real-time responses and answers.
Speaking of real-time responses, did you know that email is the new snail mail? Companies tend to fall back on email to push out some of the workloads by 24 to 48 hours. Unfortunately, customers don't care which channel they are using to reach you; they expect prompt responses. Companies such as TechStyle are altogether abandoning this form of communication with customers.
Ideally:
Self-service tools will resolve issues completely or support agents
Employees throughout the organization will have access to relevant information from all channels so they can deliver the best customer care most cost-effectively
Valuable customer data will be shared with the marketing, sales, R & D, and manufacturing departments.
Ultimately, the voice omni-channel experience will be available across all channels.
Self-Service Can Achieve Great CSAT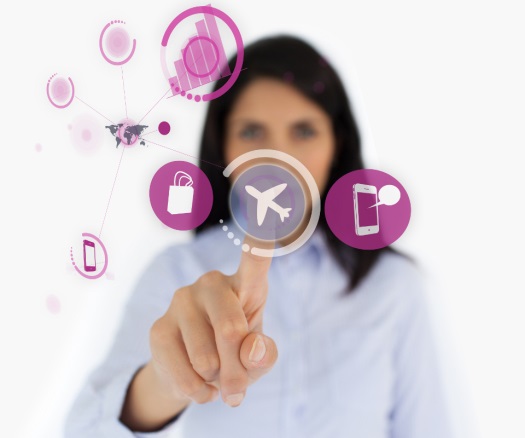 The COVID-19 pandemic has forced companies across sectors to lean on self-service more than ever before. It has also accelerated intent to invest in AI, chatbots, virtual agents, and speech analytics. Today's companies want to take advantage of these solutions and still deliver excellent customer care through self-service tools.
TechStyle's Aarde Cosseboom, Senior Director of GMS Technology and Product, says that 40% of self-service engagements are initiated in voice. TechStyle found that shifting to self-service not only saved significant costs and reduced average handle time, but it also resulted in a 92% member satisfaction survey score.
Other benefits of self-service tools – they don't call in sick, and they make fewer mistakes. However, nuances in speech are still not always understood by bots.
Truly Understanding the Value of a Diverse Workforce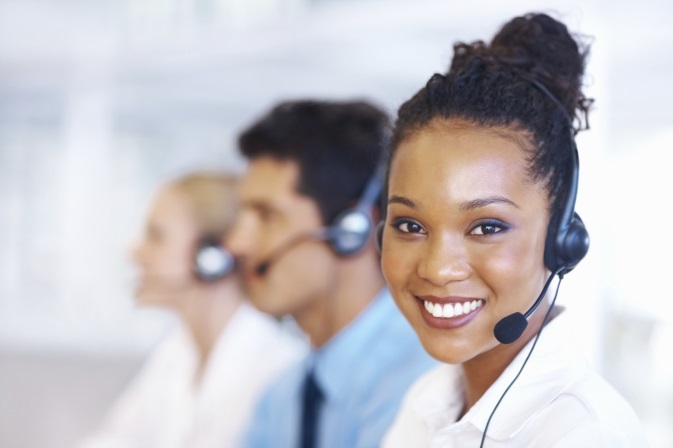 Trudy Bourgeois, Founder & Chief Executive Officer of The Center for Workforce Excellence, lead a courageous and inspiring talk on "Making Authentic Connections Amidst Crisis and Chaos." She focused on the importance of diversity in any organization. She stated that in order for a company to be inclusive, they must create an environment where every employee feels welcomed, valued, and can authentically engaged. She advocates that we all "gain an intellectual appreciation for the strategic importance of becoming culturally competent and the role that unconscious bias plays in hindering or helping you to become inclusive." She challenged the audience to take personal ownership at the emotional level and learn about the pain of exclusion so that they can advocate for inclusion.  She challenged the group to take action.
Creating inclusive cultures are critical for companies to thrive in the future. Organizations need new and disruptive strategies to create environments where employees can contribute at higher levels and be afforded equal opportunities for success.  Building a workforce from top to bottom across the many elements of diversity including gender, age, race, or religion, etc. versus the same types of people in senior leadership and board rooms for decades, is key to the transformation.
Handling CX through the COVID-19 Pandemic
We learned some best practices from very different companies that we would like to highlight.
Peloton 
Peloton is a fitness company whose mission is to use technology and design to connect the world through fitness, empowering people to be the best version of themselves anywhere, anytime. The company's revenues grew over 100% in 2019. Subscriptions more than doubled year over year to about 1.1 million. The success in 2020 has much to do with fitness centers around the world closing shop due to COVID-19, motivating people to set up for fitness success in their homes. However, the company has a fandom that will not dissipate once the pandemic is over. These are just a few measures the company has taken to ensure excellent CX and employee satisfaction. Andrea Zahn, Vice President of Member Experience and Global Studios at Peloton Interactive shared some of the key strategies they implemented before and during the pandemic:
The company has a member-first policy. Every strategy centers around its members.
Peloton proactively drops the prices of new bikes that have just been shipped when new models are released and sends refunds. If the bikes are not out for delivery yet, customers can opt to receive the latest model instead of a discount on the older one.
Rather than furloughing employees, the company re-deployed to other aspects of the organization.
The company walked the walk when it came to doing something about Black Lives Matter. The company ensured employee safety with rides home before curfew. Peloton also took a close look at the recruitment process and re-evaluated and increased salaries immediately. It formulated a $100 million fund for the BLM (Black Lives Matter) activist group. Lastly, the company created a Studio Inclusive Committee (SIC), which consists of a diverse group of hourly associates and representatives from each department. This group holds listening sessions and evaluates all policies and procedures.
Some of the challenges the company faced due to rapid growth are similar to those any company would deal with when having to scale so quickly:
Manufacturing delays (like every other industry)
Delivery around the globe
Onboarding new hires without face to face meetings and training instructors without a studio
Creating new content that is interesting across demographics and lifestyles.
Two factors that will help them continue to be successful post-pandemic: Peloton listens to its customers and its employees.
Safelite AutoGlass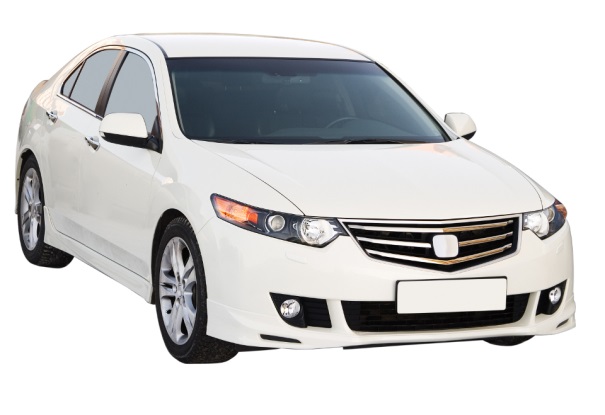 Safelite AutoGlass provides vehicle glass repair, replacement, and calibration services. Christina Pletnewski, Vice President, Customer Experience, shared how the company quickly moved to provide a touchless customer experience without sacrificing the excellent customer satisfaction results it achieved before the pandemic.
Ensuring customer and employee safety was a key objective, so Safelite created a drop and go model, which involved enhancing customer communication and offering drop off appointments. The company utilized emails and texts to help customers track service and view pre-inspection damage photos. They also made field and call center technology enhancements. Safelite call center representatives are highly trained to recognize customer pain points and unmet needs, and were a critical conduit in the process. All of these factors led the enterprise to a record NPS score in April.
Pletnewski summed up the Safelite philosophy as follows:
Be the voice of the customer
Act with intention and speed
Stay true to your purpose
This is solid advice, especially in uncertain times.
Spectrum Healthcare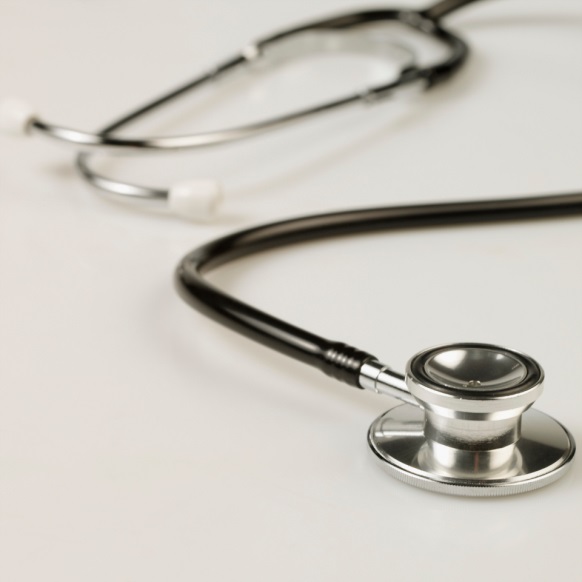 Spectrum Health is an integrated health system, with an award-winning health plan, teams of nationally recognized doctors, and providers and a network of hospitals and care facilities in the Southwest and West Michigan. The company strives to deliver personalized and tailored health care that is affordable and exceptional.
In the face of a pandemic, it comes as no surprise that patient engagement centers have needed serious attention. According to Nastaciea (Stash) Robert, Director of Contact Center & Access Services of Spectrum Health Hospitals, it was critical to determine the following: "Did your clinical triage operations rise to the occasion?" Her session unpacked why a traditional workforce management philosophy and emotional decision making did not help in the face of COVID-19, and how transformational thinking, data analysis, and fortitude ultimately prevailed.
Triage nurse disruptors included the need to handle increased call volume, expand the team to manage a more significant workload, facilitate virtual onboarding, and support clinical business partners.
Part of the process was to find the defects and help everyone to be more focused.
Measurements and actions were generated with staff feedback, allowing the organization to reduce work hours by 40% and enhance team collaboration to work better together. In such critical situations, everyone must be aligned and moving towards the same goal.
Another vital factor to consider was, were all the right people working on the right shift? They discovered that between 4 and 8 pm there was a gap was in terms of staffing. The organization implemented a shift bid, which allowed nurses to have preferences. They also created a temporary labor pool to match talents and hours. Spectrum pulled employees from different parts of the organization to help if they had (or could be trained) on the skillset. The best became teachers instead of doers, allowing more of the staff to achieve better results.
Nastaciea's suggested calls to action are to:
-Rethink your operations and preparedness using process improvement techniques
-Drive quality outcomes by revitalizing multi-disciplinary partnerships
Conclusion
Customer Contact VIRTUAL left participants with lots to think about, but here are a few common themes to consider as you plan  and make CX investments for 2021: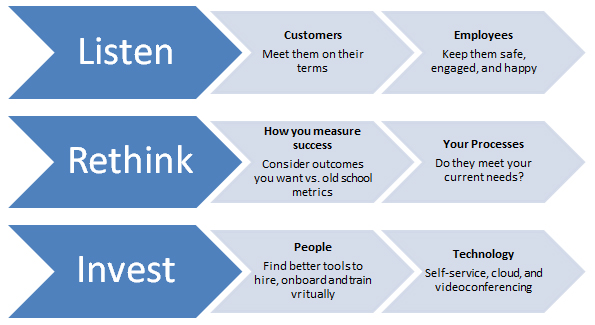 Alpa's professional experience includes business and strategy planning, product and vertical market analysis, growth consulting, event planning and execution, sales and marketing, web design, and most importantly, creating and inspiring teams to be best in class. Consulting projects have ranged from strategy development to white papers to end user analyses.
Her current focus is to develop content that guides visionary CXOs and IT leaders through the next era of digital transformation with the help of IT experts and vertical industry analysts as well as extensive IT end user surveys. Since at Frost & Sullivan, most of us wear a couple of hats, I also manage the customer experience management analyst team globally. However, the two blend well, especially as customer experience has risen to the top of corporate goals.