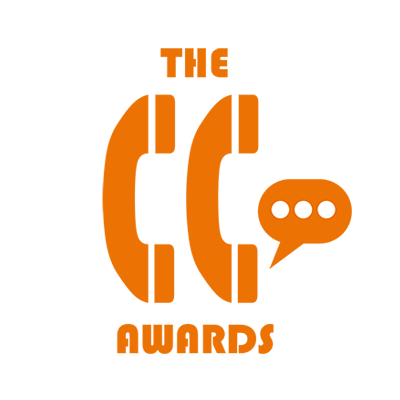 Quarantined till April 2021
In the spirit of the CC's it just doesn't make sense to add more items to the do list; in this new normal we know you've got other priorities. We insist on keeping the fun in the CC's so we're quarantining them till April 2021 at Customer Contact East, so that we can be together in person to celebrate each other's excellence and hopefully get back to the old normal.

Oops! We could not locate your form.
2021 CC AWARD CATEGORIES
Both solution providers and practitioners may enter for the Work Hard, Play Hard category. The remaining categories are for practitioners only.​
CC AWARDS DETAIL
Digital transformation of customer experiences is a major strategic initiative for B2C and B2B organizations across industries.
The Frost & Sullivan Research and Growth Consulting practices have identified areas in which best-in-class brands continue to raise the bar for highly personalized and effortless customer experiences. By recognizing companies who are breaking new ground in customer service excellence, we aim to create a forum for celebrating and sharing best practices in the world of customer service.
Winners will also be honored at the 16th Annual Customer Contact West: A Frost & Sullivan Executive MindXchange, October 18-21, 2020 in JW Marriott Tucson Starr Pass Resort & Spa, Tucson, AZ.
WHO WE ARE
The CCs are made possible through the coordination of the Frost & Sullivan Customer Engagement Digital Transformation practice, Frost & Sullivan Research Insights practice and Customer Contact: A Frost & Sullivan Executive MindXchange.
For over 50 years, Frost & Sullivan has guided our clients toward transformational growth strategies by focusing on innovation opportunities driven by disruptive technologies, mega trends, emerging markets and new business models. We invest considerable resources each year to analyze best practices in innovation. As we identify companies who are excelling in their domain, we aim to recognize them for their success so that others may learn and benefit.

Complete the online nomination form for practitioner categories by May 31st. Complete the Commit to Submit form for Work Hard, Play Hard by June 30th.
There is a flat $95 nomination fee, regardless of the number of categories you select. Your submission(s) are an evaluation of your your business' success in the categories in which you entered.

Our judging panel will tabulate your score and the top ranking applicants in each category will be named Kahunas (winners).
There will be multiple Kahunas in each category.

Kahunas (winners) in each category will be invited to complete a qualitative evaluation to be considered for the Big Kahuna recognition in each category.
There is no charge to apply for this additional level of recognition.

Kahunas (winners) will be honored and Big Kahunas will be announced at the 16th Annual Customer Contact West: A Frost & Sullivan Executive MindXchange.