Frost & Sullivan's latest customer contact event featured real-world examples and insights from speakers on the leading edge of customer service and customer experience innovation. Headliners from Mastercard®, Pearson and Virgin Atlantic Holidays shared insights about what's working for their companies right now, and Executive Brainstorm panels and Collaboration Zones helped participants explore emerging best practices and new strategies to dive into further. These thought-provoking sessions were rounded out by fun networking events that fostered authentic connections – perhaps the most important event take-away.
Innovative Ideas for Agent Social Engagement, Incentives, and Rewards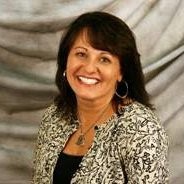 Linda Milone, Senior Director, Reservations and Customer Care, Hilton, was the highest rated presenter at the virtual event. Linda provided an overview of the evolution of the virtual agent workforce at Hilton, and described some of the specific engagement and training processes that have helped the enterprise keep their agents happy and productive. Linda shared that Hilton moved a majority of their agent workforce home in 2016, and most of them loved it. To support the move, they implemented a virtual learning model with certification and rewards comprising a key part of the process. More recently, short, interactive training sessions delivered three to four times a week via video or other channels have worked well for the organization.
A key part of Hilton's current agent engagement strategy can be found in a 5-4-3-2-1 structured communications approach consisting of:
5 days a week of agent/employee outreach via a daily phone call, email, text or even a DM
4 team communications per month, around performance, achievement or celebration
3 coaching sessions are scheduled with each agent per month. Topics and time (from 15-60 minutes) vary by coaching needed but they must take place
2 contests or team incentive activities monthly – these have proven to be particularly fun and successful
1 moment of deliberate fun per meeting; every meeting must start with or include one bit of light personal sharing, celebrating, etc. to help foster social connections virtually
Demystifying Digital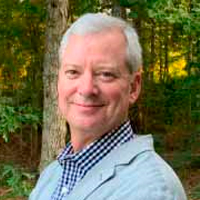 Ken Gregory, Vice President, Customer Service and Digital Operations, Pearson, headlined Day 2 of the 3-day virtual event. Throughout his presentation, Leading with Digital First Capabilities, Ken discussed the importance of ensuring that your digital capabilities deliver real value to your business and enable a true connection to your customers. He encouraged participants to demystify and define what going digital really means, beyond the obvious use of digital tools. As Ken stated, actually experiencing or taking your customer's journey can really help you pinpoint and understand areas for improvement. Once you have done so, he recommended picking two or three key areas to focus on and then operationalizing improvements. Finally, citing Amazon's three to four click buying model, he reminded CC leaders to make the digital experience easy, not time-consuming or complex.
Mastercard's Lance Gruner on riding the "evolution revolution"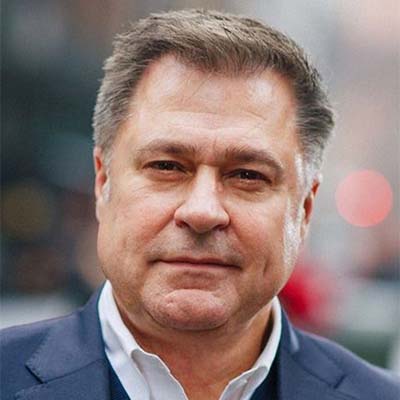 Lance Gruner, Executive Vice President, Global Customer Care, Mastercard, headlined Day 3's session, An Eye-Opening Lens on Contact Centers as the Foundation of Customer Strategy. Like so many other businesses, Mastercard and its contact centers effectively managed "five years of transformation in a matter of weeks" when the pandemic hit. As Lance noted, this "evolution revolution" provided new insights into customers and how to provide greater value, quickly. Lance reminded CC leaders to shore up partnerships across the company and to align all contact centers with evolving customer needs like speed, security and faster delivery methods. Lance stated that to succeed today, companies must focus on three things:
Create an organizational mindset that understands and embraces customer service. Voice of Customer (VoC) must be at the center of the value proposition. All employees must understand how their customers live and work. Lance believes this goal is the hardest to achieve.
Optimize how you measure the customer experience: push your insights upstream too. Look beyond traditional KPI's and focus on the "what and why" of what's happening with your customers; doing so will bring greater gains. Lance shared that the way Mastercard looks at data has recently evolved; they have shifted from a diagnostic focus and are moving towards providing more prescriptive solutions – which often bring greater value.
Tell the story of the value customer service brings to your brand and to the customer experience. Create an organizational mindset that seeks out actionable insights to help tell your company story.
Strategic Rockstar Insights
Other highlights from the event included a Rockstar Insights session, Employee Owned Strategy: A Framework for Connecting All Work to Strategic Objectives and Outcomes, led by Robert Gofourth, Vice President of Operational Strategy & Performance, BlueCross BlueShield of North Carolina. Rob provided a detailed take on tying employee performance objectives and measurement to corporate strategy, often a tricky or less-than-successful undertaking. Rob outlined the process needed to achieve this goal. He shared frameworks to help connect employee capabilities and initiatives to company strategy and enterprise initiatives. Rob reminded participants about the importance of sharing relevant corporate strategies, aligning them with individual roles, and then tracking progress in tangible ways, resulting in an eye-opening and truly valuable presentation.
Executive Brainstorming: The Contact Center as a Profit Center
An Executive Brainstorm panel session, Transitioning from Cost Center to Profit Center Based Service KPI's, tackled the topic on almost every contact center executive's mind today. Jonathan Shroyer, Chief Executive Officer and Founder, Officium Labs, moderated as three savvy CC executives from different industries shared insights and recent contact center success stories. Brett Frazer, Vice President of Customer Service, Sunbasket stated that a superior customer experience will help keep customers coming back and provide retention revenue too.  He also shared that using the FOGG Behavior Model had helped his company improve customer buying behavior. Sourjo Basu, Director, Program Management and Business Operations, Samsung Electronics, America, emphasized the importance of an "amazing post-sales experience" to customer retention and revenue. Sourjo shared that a recent post-sale initiative at Samsung had exceeded expectations.
Amanda Misilo, First Vice President of Call Center Operations, Berkshire Bank, discussed how adding sales incentives to her company's customer service center operations had increased revenue. Smart technology investments and quantifying customer value were other examples shared; both had a positive impact on her company's bottom line. Other revenue-generating approaches discussed by Jonathan and the panelists included leveraging VoC data to help drive better (and more profitable) business decisions; measuring customer loyalty, which affects and drives revenue; and speaking the "language of leadership" to ensure  that the contact center – and its many contributions to the bottom line – is understood.
These are just some of the key insights and new practices shared at this very successful virtual exchange. Click here to learn about our next event, Customer Experience Ecosystem: A Frost & Sullivan VIRTUAL Executive MindXchange, taking place July 13-14, 2021, so there's still time to register!