Participate
An Interactive Event Experience Like No Other

YOUR CUSTOMER IS YOUR TRUE NORTH
Every person, every process, every tool must embed the customer in its DNA. Ignore this at your peril.

YOUR WORKFORCE IS CHANGING
We are witnessing a radical change in the workforce. You must be prepared to build a new vision and new strategy to engage with talent in the future.

TECHNOLOGY IS MOVING FAST
An era of unprecedented change is upon us, driven by the pace of digital technologies. Get a grip on a fast-moving landscape of solutions and find innovative ways to provide data-driven customer support.

INSPIRE YOUR PEERS, COLLEAGUES AND YOUR INTELLECTUAL CURIOSITY
Our events are designed for you to open up most formidable challenges and forge lasting connections with your industry peers. Ultimately, you will leave the event feeling invigorated, inspired and ready to enact purposeful change.

YOU STILL HAVE TO BE "ALL THAT"
Amidst all the disruption, innovation, and consumer upheaval comes the unabated demand for operational efficiency and effectiveness. Plan for the "must have" people, process, and technology needed to meet the expectations placed on you by senior management.
You'll Collaborate With:
The right connections can open doors for you. At a Frost & Sullivan Executive MindXchange you'll be surrounded by top-level executives in the customer contact and customer experience industry, who've been vetted by our team to ensure they are the right people for the content and focus of our event.
Join our growing community of customer contact, customer experience, and operations executives seeking and sharing new ideas and creative approaches to common challenges. Network with Vice Presidents, Directors and Senior Managers of:
Contact Centers
Customer Experience
Customer Satisfaction and Loyalty
Operations
Customer Analytics
Customer Care
Customer Service
Customer Support
Customer Strategy
Quality Assurance
Snapshot of Previous Event Participants
ABB
AARP
Academy Sports + Outdoors
ACER America
ADP
Aetna
Allstate
Amazon
American Express
Ancestry.com
Ashley Furniture
AT&T Services, Inc.
Audible
Bank of America
Big Lots, Inc.
Blizzard
Blue Cross and Blue Shield of North Carolina
Breville
Capital One
Cardinal Health
Carnival Cruise Lines
Cars.com
Chase
Cigna
Citigroup
Connect America
Cox Communications
CVS Caremark
Daiichi Sankyo
Dell
Delta Airlines
Discover Financial Services
Dollar Shave Club
Dyson
Electronic Arts
Etsy, Inc.
Evernote
Evite
Expedia
Experian Consumer Services
EyeMed
ezCater
FedEx
Fidelity Investments
GoDaddy
Google
Hertz
HSN
Humana
Hyundai Motor America
InterContinental Hotels Group (IGH)
Intuit
JP Morgan Chase
Kaiser Permanente
Kohl's
L.L.Bean
Liberty Mutual Insurance
Luxottica
Macy's
Marriott
MasterCard Worldwide
Miami Heat
Microsoft
Nationwide
Northwestern Mutual
Pfizer
Philips Healthcare
Quest Diagnostics
Ralph Lauren
Royal Caribbean Cruises
Sacramento Kings
Safelite AutoGlass
Schneider Electric
Shopify
SiriusXM
Slack
SnapChat
SoCalGas
Southwest Airlines Company
Staples
Starbucks
State Farm
StockX
SunTrust Bank
Symantech
Taco Bell
Target Corporation
TD Ameritrade
TechStyle
The AutoClub Group
The Hartford
The Ritz Carlton Hotel Company
TIAA
Tiffany & Co
Toyota
Uber
Ubisoft
UL EHS Sustainability
United Way Worldwide
UnitedHealth Group
UPMC
UPS
US Cellular
USAA
Victoria's Secret Direct
Virgin America
Vitamix
Walgreens
Wal-Mart, Inc
Web.com
Wells Fargo
Whataburger Restaurants LLC
Whole Foods Market
WINC
Zappos
Our Participants Say It Best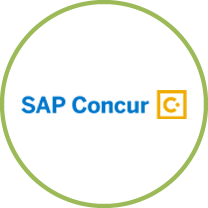 Director, International Customer Experience, SAP CONCUR

I love these events!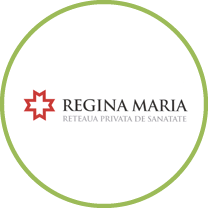 Manager, Call Centre, CENTRUL MEDICAL UNIREA SR


It has been an inspiring event for me, with a high level of professionalism.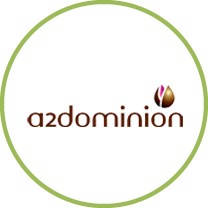 Director, Customer Experience, A2DOMINION GROUP

Openness and honesty of attendees and willingness to share and support.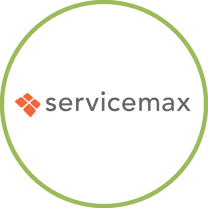 Vice President, Customer Transformation, SERVICEMAX

The use cases of all the different industries allow me to re-calibrate my own concepts & processes.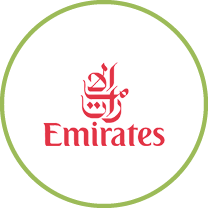 Senior Vice President, Retail & Contact Centres, EMIRATES

…generally high caliber attendees.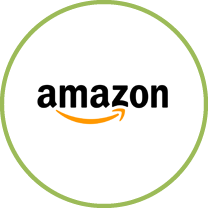 Manager, UK Customer Care, AUDIBLE, AN AMAZON COMPANY

Thought it was a great few days - some really good networking opportunities and thought provoking speeches.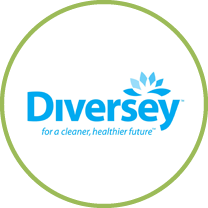 Global Customer Experience & Training, DIVERSEY

I was able to take away ideas and best practices that I can use to improve our strategy and programs...