Introduction
Recently, a select group of CX thought leaders gathered to address the customer experience gap that is prevalent across so many organizations today. The discussion was moderated by Samir Sakpal, Director of Consulting, Information and Communication Technologies, Frost & Sullivan, The Growth Partnership Company™ for over 60 years.
Sakpal opened the discussion by defining what the customer experience gap is and underscoring why it's so important for companies to connect the customer experience (CX) from one department to the next. He defined the CX gap as the inertia within organizations that prevents them from optimizing customer touchpoints internally and along the customer's journey. Various factors contribute to this problem, including:
Departments operating in siloes.
Lack of systems integration across departments.
The inability of businesses to align corporate goals.
As customer expectations continue to grow and omni channel customer service becomes the gold standard, it is increasingly important for organizations to bridge the customer experience gap–both internally and externally–to deliver a better customer experience overall.
Today's customers don't just want a good experience, they want a richer one. Organizations can offer this by making the experience easy and convenient and applying relevant personalized knowledge when appropriate. Ideally, this will be optimized by Artificial Intelligence (AI) and Machine Learning (ML). To start the process, all stakeholders should work from the same foundational vision of what an excellent customer experience should be at their company. They must also have tools and processes in place to enable it. Employee buy-in and support is a critical part of this.
As a recent Frost & Sullivan survey indicated, improving customer experience and satisfaction is a top priority for today's organizations. Unfortunately, as Sakpal pointed out, aligning vision and goals across the organization was one of the lowest priorities in the same survey, perhaps pinpointing the reality that many companies are not internally aligned enough to create and deliver an exceptional customer experience.
Defining and designing a strong Voice of the Customer (VoC) experience was another key recommendation from Sakpal. Implementing this type of systematic approach will lead to better customer satisfaction and Customer Effort Scores, among other key performance indicators (KPIs).
Five Non-Negotiable Elements for an Unmatched Customer Experience
Before turning the discussion over to the featured speakers, Sakpal shared five non-negotiable elements that every organization needs to deliver an unmatchable customer experience:
Communicate effectively through departments and business units to drive a single, common definition of customer experience specific to your organization.
Create a customer-obsessed culture across the organization—think Disney and Netflix.
Empower your teams: As pioneered by companies like Zappos, it's important to create a culture that allows employees to "walk the talk" and satisfy customers in both traditional and unique ways.
Increase positive engagement: Consistently enhance your product and experience, and create multiple benefits to meet rising customer expectations.
Personalize it: This one never gets old. Continue to up your data collection game to create pleasing, hyper-personalized experiences. Understand how AI and ML can help. These elements will help organizations create stickiness, reduce customer churn, build brand value and, ultimately, boost revenues.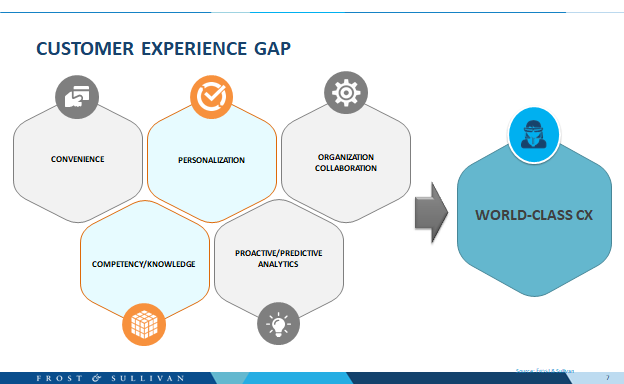 Key CX Strategies from Thought Leaders
Nicole Sult, Senior Director of Customer Experience, Lippert Components, and Shonnah Hughes, Global Product Growth and Innovation Evangelist, GetFeedback, discussed some of the key strategies and tactics needed to gain organizational buy-in for a comprehensive CX program.
The thought leaders shared insights and lessons learned about how to implement a CX initiative across departments, how to create internal champions, and, most importantly, how to leverage customer survey feedback to improve products, service, and delivery.
Highlights from the Discussion: 
Question: How did you approach the challenge of getting buy-in for the customer experience program you implemented?
Know your organization (and the key stakeholders) and use that knowledge to help start relevant conversations for the program before introducing it. Take it one step at a time and start
small with a group and variables you can control. Sult guided her team to help them measure and obtain customer effort and CSAT scores, for example, and then to apply the feedback. Once key team members saw how simple and helpful it could be, they were open to bigger initiatives.
Question: How did you transform your CX program to make it cross-functional?
As stated above, it's important to talk to internal team members first. Work toward a common definition of what your company's customer experience is—or should be. Be clear about what implementation might look like. It's crucial to get in front of different teams across the organization and note their feedback.
Then, show them tangible results that an improved customer experience can deliver. Sult shared that presenting to her internal team was a critical part of creating and implementing her company's successful CX program.
Question: How did you execute the program across each department?
Lippert Components started with a product review survey, specifically asking about an Internet of Things (IoT) product that it was bringing to market. It sent an eight-question customer survey to approximately 20,000 email addresses and had a remarkable 10% response rate.
In addition to obtaining quantitative data, the replies also included valuable qualitative information. The team spent hours reviewing the replies and derived many helpful insights. They created a visual story output document, which included ways to take action and highlighted which parts applied to which departments, all with the end goal of improving and enriching the customer experience.
A Collaborative Workplace Ensures an Excellent Customer Journey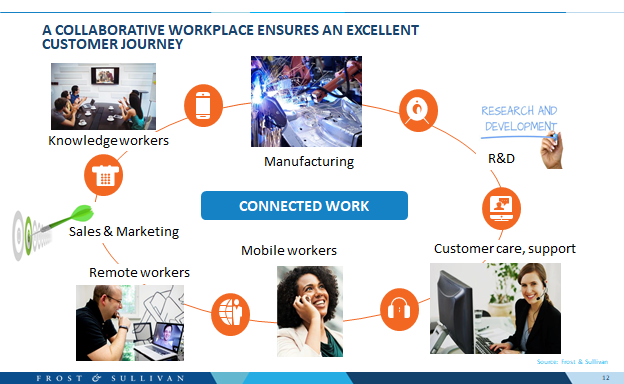 Hughes, of GetFeedback, emphasized the importance of strategically integrating customer feedback data and insights into the customer experience. For instance, organizations can track keywords and phrases to help determine where to focus or take action. As she noted, you don't want to get feedback and/or relevant customer information and not act on it. Ideally, you want to use customer feedback to make improvements and create new workflows when warranted.
Question: What was the response from different departments?
Sult shared that she believes having data from customers often made employees feel like their "personal working theories" and insights had been validated, i.e., "I knew it." In other cases, the reactions were more like, "I had no idea!" Either way, the info gained was often eye-opening. She added that survey results were still circulating in her company, and many employees were eager to participate in planning the next survey. Overall, the assessment experience helped bring down siloes in the company, a key accomplishment and common obstacle noted above.
Question: How are you using customer experience data to bridge the gap across departments?
Sult said her company is using and sharing survey data points across the organization—a big first step in "connecting the CX dots" between departments. She also believes that the customer feedback she has culled to date will contribute to the evolution of the company.
Specifically, the sales team has indicated that CX data and insights have helped it pitch products differently. The product development team is now considering the data when designing new products, and it has spurred new product ideas as well as helped solve customer issues. Overall, the data has helped all departments to better understand the customer.
Conclusion
The importance of finding your company's "why" and breaking down organizational siloes to share and understand it cannot be overstated. Now more than ever, it's essential to understand the customer's perspective, their pain points, and use this data to evolve with the market, or perhaps even leapfrog ahead of the competition, based on "getting feedback."
This summary was based on a recent webinar moderated by Samir Sakpal, Director of Consulting, Information and Communications, Frost & Sullivan. Samir was joined by featured speakers Nicole Sult, Senior Director of Customer Experience, Lippert Components, and Shonnah Hughes, Global Product Growth and Innovation Evangelist, GetFeedback
To view the webinar on demand, visit: https://event.webcasts.com/starthere.jsp?ei=1323375&tp_key=ed03afee4a