Participate
An Interactive Event Experience Like No Other

YOUR CUSTOMER IS YOUR TRUE NORTH
Every person, every process, every tool must embed the customer in its DNA. Ignore this at your peril.

TECHNOLOGY IS MOVING FAST
An era of unprecedented change is upon us, driven by the pace of digital technologies. Get a grip on a fast moving landscape of solutions and find innovative ways to provide data-driven customer support.

EFFICIENCY MUST BE WELL THOUGHT OUT
Amidst all the disruption and innovation comes the unabated demand for operational efficiency and effectiveness. Strategically deploy the "must have" processes and technology to stay ahead of both evolving customer expectations and the demands of your senior management.

POWER TO YOUR PEOPLE
Your workforce is transforming and in turn presenting new challenges and new opportunities for brand ambassadorship. You must grasp a new model to attract and develop modern talent, and transition your existing workforce to one that embraces and is empowered by automation.

INSPIRE YOUR PEERS, COLLEAGUES AND YOUR INTELLECTUAL CURIOSITY
Our events are designed for you to open up most formidable challenges and forge lasting connections with your industry peers. Ultimately, you will leave the event feeling invigorated, inspired and ready to enact purposeful change.
You'll Collaborate With:
The right connections can open doors for you. At a Frost & Sullivan Executive MindXchange you'll be surrounded by top-level executives in the customer contact and customer experience industry, who've been vetted by our team to ensure they are the right people for the content and focus of our event.
Join our growing community of customer contact, customer experience, and operations executives seeking and sharing new ideas and creative approaches to common challenges. Network with Vice Presidents, Directors and Senior Managers, and Heads of:
Contact Centres
Customer Experience
Customer Satisfaction and Loyalty
Operations
Customer Analytics
Customer Care
Customer Service
Customer Support
Customer Strategy
Quality Assurance
Snapshot of Previous Event Participants
adidas
Aegean Airlines S.A.
AIB
Air France – KLM
Allianz SE
American Express Europe Ltd
Apple
Audible
Autotrader
Avis Rent a Car UK Ltd
AXA Business Insurance
Bank of Cyprus
Bank of Ireland
Barclaycard Payment Solutions
Belgacom
Best Western International
Betfair
Blizzard Entertainment
Body Shop International
bpost
British Telecom
Business Stream, A Scottish Water Company
CarTrawler
Charles Tyrwhitt
Citi
Coca-Cola
Danfoss
Danske Bank
Dell Computer Corporation Ltd
Deutsche Telekom
Direct Line Group
Disney Land Paris
E.ON
EasyJet
eBay
Electronic Arts
Elizabeth Arden
Emirates/DNATA
Eurail.com
Europcar International
Expedia, Inc.
FedEx Express Europe
Finans Bank
First Direct
General Motors Europe GmbH
Google
H&M
Heineken
Hertz
Hrvatski Telekom
IKEA Deutschland GmbH
Jagex Games Studio
Jaguar Land Rover
LEGO
Levi Strauss Europe
Lloyds TSB
Marks and Spencer
Mercedes-Benz UK Ltd
Metlife
Metro Bank
Microsoft
Nestlé Nespresso
Netflix
NHS Blood and Transplant
Nintendo of Europe GmbH
O2
Office Depot
Olympus Medical Systems Europe
Opus Energy
Orange Bank
Oriflame Cosmetics
Panasonic UK HQ
PayPal
PPRO Financial Ltd
Ramada Jarvis Hotels
Rockwell Automation
Rolls Royce Defence
Ryanair
Sainsburys
SAP Concur
Schneider Electric
SEB Bank
Shell International Petroleum Company, Ltd.
Shop Direct Group
Siemens AG
Sky Ireland
Sony Interactive Entertainment Europe
Stagecoach Bus
Standard Life
Stryker European Operations B.V.
Supercell Oy
Swisscom
Takeda Pharmaceuticals International AG
Telefónica Germany
Telekom Austria Group
Telenor Digital
Thames Water
The Body Shop
Three Ireland
T-Mobile
TNT Express
Travelzoo
TUI Travel Group
Turkcell
Ubisoft
Virgin Media
Vodafone
Wargaming.net
Wilko
Wizz Air
Zalando GmbH
Zynga
Our Participants Say It Best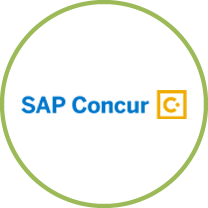 Director, International Customer Experience, SAP CONCUR

I love these events!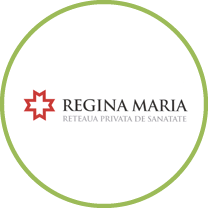 Manager, Call Centre, CENTRUL MEDICAL UNIREA SR


It has been an inspiring event for me, with a high level of professionalism.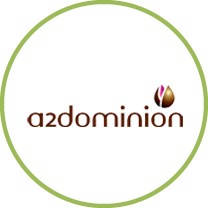 Director, Customer Experience, A2DOMINION GROUP

Openness and honesty of attendees and willingness to share and support.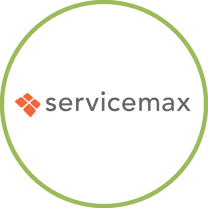 Vice President, Customer Transformation, SERVICEMAX

The use cases of all the different industries allow me to re-calibrate my own concepts & processes.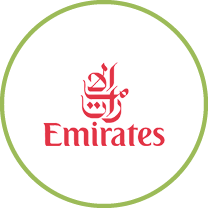 Senior Vice President, Retail & Contact Centres, EMIRATES

…generally high caliber attendees.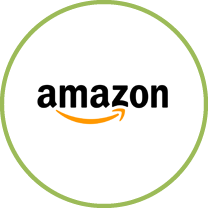 Manager, UK Customer Care, AUDIBLE, AN AMAZON COMPANY

Thought it was a great few days - some really good networking opportunities and thought provoking speeches.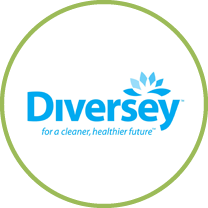 Global Customer Experience & Training, DIVERSEY

I was able to take away ideas and best practices that I can use to improve our strategy and programs...