Visionary Headliners, Rockstars
and Fab Facilitators
Interested in Becoming or Nominating a Speaker?

Lance Gruner​
Executive Vice President, Global Customer Care
Mastercard

Ken Gregory​
Vice President, Customer Service and Digital Operations
Pearson

Pauline Wilson
Vice President of Product & Operations
Virgin Atlantic Holidays
Lance is a customer experience and operations leader with extensive experience delivering results in B2B, B2C and B2B2C companies, including iconic brands in the hospitality, travel and financial services industries. His expertise and passion centers around the customer and their experience at every point of interaction along their journey with a company. At Mastercard he is responsible for leading a team of trusted experience advocates for consumers, customers, colleagues and partners around the world. He also chairs the Customer Experience and Voice of Customer Councils and is responsible for driving strategy, alignment and innovative experiences with global financial institutions, corporations, merchants, fintechs and governments.
Ken is the Vice President of Customer Service and Digital Operations at Pearson, the world's largest education company. Ken consistently evangelizes the need to make Customer Service a way of working vs. a function (connected to business strategy); he builds teams by focusing on first who, then what; and he does his best to manage by looking down, not up. Ken has spent most of his career transforming Operations and Channels. Outside of work, he is a husband to 1, parent to 2, a recreational athlete, and a music and beer enthusiast.
Pauline has over 25 years of operational and customer service experience in the travel industry, across several leading travel brands. She joined Virgin in 2005, working on the Holidays product where she held a number of senior management positions. In her latest role, VP of Product & Operations Director responsible for leading her team to deliver an outstanding customer experience, encompassing the vision to be the most loved travel company. Advisory Board member of WiHTL (Women in Hospitality, Travel and Leisure) and Trustee of Charity, Ideas Foundation.

Sourjo Basu
Director, Program Management and Business Operations
Samsung Electronics America

Natalie Beckerman
Executive Vice President and Chief Operating Officer
Fidelity National Home Warranty

Mike Bowman
Director of Servicing Operations
ECSI
Sourjo is a Customer Experience and Digital executive experienced in driving programs to transform the CX, drive innovation and create & execute on strategic change globally. He is focused on building stronger, more meaningful relationships with customers, make sure they have an awesome brand experience, and drive loyalty and re-purchase. He is currently Director of Program Management at Samsung Electronics America where he is leading key customer service initiatives to achieve best in class NPS and CSAT, and he will share how Samsung has been able to shift customer service away from being a cost focused business.
Natalie has run top-tier large scale operations and has created organizations dedicated to conquering the customer experience, and driving customer service excellence and strong operational performance into companies across the USA, UK and EMEA. Natalie is known to build new business and increase revenue while turning around performance and re-energizing and invigorating businesses and teams. Her collaborative and open approach is combined with her strong sense of humor and her abundance of energy. She has the natural ability to bring people together with her on the service transformation journey. Check out her blog
Service Woes and Wows
.
Mike is responsible for all of the customer facing and back office operations at ECSI. Mike has been working in leadership positions within operations, customer service, and contact centers for over 20 years. He joined ECSI in August 2016 and has focused on designing positive customer experiences by providing both the highest level of traditional customer service, as well as, the most current, best in class digital service technology.

Nate Brown
Chief Experience Officer
Officium Labs
Customer Engagement Leadership Council Member

Michael "Coop" Cooper
Founder
Innovators + Influencers

Colin Crowley
Vice President, Customer Experience
Freshly
Nate Brown is a perpetual student of the world's greatest experiences and the people who create them. Having spent the first decade of this career managing a complex technical support environment for Occupational Health and eLearning software, Nate transitioned to Customer Experience 2015. He was dubbed the "CX Influencer of the Year" by CloudCherry in 2019, as well as being named a top CX thought leader by TruRating, Qminder, ProcedureFlow, LifeHelpNow, ICMI, and Exceeders. As a passion project, Nate recently created CX Accelerator, a first-class virtual community for Customer Experience professionals. Nate currently serves as the Chief Experience Officer for Officium Labs and can be found at a variety of conferences speaking and training on the CX topics he loves.
Ever since he was a little child, Michael "Coop" Cooper has been fascinated with changing people's minds – it began by trying to change the tiffs his parents were having at home and emerged into a full-blown business where he helps leaders at companies around the world sell their ideas and strategies. If you can recognize the underlying NeuroEfficiencies that people have, you can speak directly to what is important to them. Changing minds can be difficult, but often it's much easier and simpler than we might think.
Colin will be leading a Case History on Injecting Customer Centricity in Your Operations. Colin has built a global customer service department from the ground-up, creating policies, procedures, data-gathering systems, and organizational structures out of thin air and is leading the customer service function to embrace forward-thinking technologies in AI and RPA to provide best-in-class service.

Brett Frazer
Vice President of Customer Service
Sunbasket

Linda Gillis
Director, Contact Center
Red Roof Inn

Robert Gofourth
Vice President of Operational Strategy & Performance
BlueCross BlueShield of North Carolina
Customer Engagement Leadership Council Member
Over the past 20 years Brett has experienced many mistakes, and much success in understanding, enabling, inspiring, building and leading customer service organizations; at MNCs and startups; domestically, regionally and globally; in person, remotely and digitally. At Sunbasket, a meal delivery company on a mission to empower people to live their healthiest lives, through collaboration with Data Science and Finance, Customer Service is transforming the focus across the entire company from customer service interactions as a cost to control, to customer service interactions as an investment opportunity with a tangible return towards increased customer orders.
Since all businesses are centered around people whether they produce goods or services, Linda is focused on increasing revenue and productivity, cutting costs, improving quality and growing client satisfaction from a business and HR perspective. Linda is an accomplished, results-oriented professional with experience in customer service, management, business operations, human resources, education, organizational development and training, office management, talent management and employee relations. She has proven success in managing people, projects, budgets and business endeavors in profit and non-profit organizations as well as union and non-union organizations.
Rob Gofourth has 30 years of operations experience focusing on strategy and risk management. He is the best-selling author of Hack the Corporate Ladder: Move Your Career to the Next Level.

Wesley Gryna
Senior Vice President, Product and Strategy
HCM: Healthcare Claims Management

Kent Lawson
Executive Director Brand & Customer Experience
Blue Cross Blue Shield Association
​
John Leighton
Head of Customer Service
easyJet
In his role as SVP for Product and Strategy at HCM, Wesley focuses on how the company's culture can make the difference for customer engagement, and how technology can deliver the best possible customer and agent experiences. He uses collaboration and an open mind approaching data analysis and strategy to make a difference at HCM.
Kent has spent most of his career at the intersection of Design, Innovation and Healthcare, including having led the Health + Wellness Practice at IDEO, headed Global Innovation at AbbVie and held executive positions at a number of HealthTech/FinTech start-ups. He currently leads the Consumer Experience team at Blue Cross Blue Shield Association helping design and create great experiences for 109 million Members.
John has been obsessed with Customer & Digital experience for over 19 years, delivering customer service across the world. He is Head of Customer Service for easyJet, leading a European multi-channel customer service journey. His focus is on reducing customer effort and ensuring clear resolution is delivered efficiently, achieved through an appropriate blend of digital and assisted options available to customers.

Linda Milone
Senior Director, Reservations & Customer Care
Hilton
​
Amanda Misilo
First Vice President of Call Center Operations
Berkshire Bank

Vicheta Pemmaraju
Director, Global Vendor Operations
Uber
Working comfortably from home for more than 12 years, Linda is an experienced remote work leader who has led global and WAH teams at American Express and Hilton. Shoes are optional, but high performance, high engagement and deliberate fun are guaranteed!
Amanda is a Customer Experience and Operations leader who is passionate about striking the balance between quality and efficiency. She is an experienced Retail Banking professional who has worked in the Financial Service Industry for 18 years. She is currently the First Vice President of Call Center Operations at Berkshire Bank where she recently headed their Call Center Technology project, bringing Berkshire's call center into the 21st century though expanding software and services. Amanda is focused on the maximization of technology, improvement of agent and customer experience, and progression of metrics and tracking.
Vicheta is a proven leader in the Customer Service design field wIth more than 20 years of experience in designing, implementing and improving customer journeys. She is currently the Global Head of Customer Service Vendor Operations at Uber. Vicheta will share her journey, going from designing customer journeys and experience logic for many clients to joining Uber to design the outsourcing strategy and vendor operations function.

Jason Persico
Director, Workforce Optimization
Travel & Leisure Wyndham Destinations

Sky Sands
Comedian, Enigma, Possibilitarian

Scott Schoenherr
Senior Vice President, Operations and Technology
HCM: Healthcare Claims Management
Jason has built his career by optimizing contact center resources, performance, process and technology. He has been a featured speaker, thought partner and mentor for numerous professionals and organizations over the past two decades.
Encompassing magic, madness, mayhem…and fun, Sky has been described as a man without a parachute, frantically searching for a ripcord. Need we say more?
Scott is passionate about bringing winning customer engagement to HCM that makes a difference to the medical practices and patients that they serve. In his role as SVP Operations and Technology he has led the company's conversion to a cloud based, customer first, approach to the entire customer experience.

Cippy Seidler
Director, Consumer Care Center
Banner Health

Jonathan Shroyer
Chief Executive Officer and Founder
Officium Labs
Customer Engagement Leadership Council Member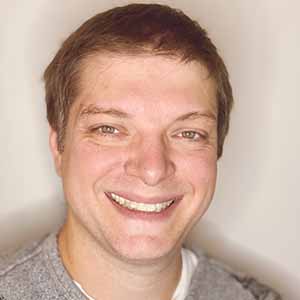 Carl Stuerke
Director of Operations
Ask Media Group
Speaking to and working with many diverse contact groups around the world has inspired and enlightened Cippy. It has brought positivity, new ideas and creativity to an already open mind about the importance and truly critical nature of the contact center environments. She has worked most of her career in Retail and Health Care contact centers helping others appreciate why internal and external customer service and brand loyalty begins in the contact center.
Jonathan, a passionate, collaborative, and innovative customer success leader, is a 20+ year veteran with Microsoft, Symantec, Autodesk, Postmates, and Kabam on his resume. In 2019, he saw a services gap in the market and created Officium Labs to help companies deliver incredible experiences for their customers. Jonathan finds, it is often small tweaks to a successful operation that can deliver new amazing KPI results.
Carl is the Director of Operations with Ask Media Group, the desktop and software division of IAC, a publicly held corporation that has more than 150 digital products and brands used by people all over the world. Carl manages the day to day sales and service operations of multiple offshore contact center locations and is responsible for P&L Management, customer growth and retention. Carl comes with 7+ years of experience in the technology industry with a focus in contact centers.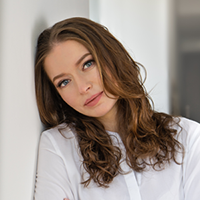 Anastasia Zdoroviak
Director Customer Experience
DoorDash
Anastasia is a customer-obsessed leader who brings a positive, people-centered, and holistic approach to innovation and Customer Experience strategy. Ex consultant and marketing strategist, she's moved to Customer Experience to design start to end delightful experiences and journeys to drive loyalty and business growth (at DoorDash) obsessing not just about the contact center, but also all pieces of the experience including Product, Design, Marketing, etc.

Linda Amatucci
Senior Manager Field Marketing
Talkdesk

Max Ball
Director – Product Marketing
RingCentral

Shai Berger
Founder & Chief Executive Officer
Fonolo
Linda is the Senior Manager of Field Marketing at Talkdesk and leads the Northeastern regional sales with marketing strategies, lead generation and pipeline creation.
Max is passionate about helping companies better serve their customers and has spent most of his career in the Contact Center space focusing on the customer experience. He has worked in a variety of roles including Product Marketing and Management, Sales and Professional Services. He has worked for Genesys, IBM, 8×8 and other companies. In his role as Product Marketing at RingCentral, Max focuses on helping companies build Collaborative Contact Centers.
Shai Berger is the Co-Founder and CEO of Fonolo, a leading provider of cloud-based call-back solutions. Shai's experience in the customer service and contact center industries have positioned him as a thought leader and innovator in the space. He speaks regularly at events like IT Expo, OpenTalk, Call Center Summit, and TADSummit. His writing has appeared in CustomerThink, CIO Magazine, and other industry publications.

Jacqueline Buschur
Executive Vice President of Operations
Teleperformance

John Fernandez
Senior Vice President, Marketing
Glia

Megan Haas
Content Manager
Interactions
Jackie has vast experience in managing large, dynamic virtual operations end to end, and in creating logistics processes and technology support for enterprise level organizations across a multitude of industries.
Not many particle physics students turned professional chess players turned marketers exist around the world, but John Fernandez is one of them. He is a revenue marketing pioneer who has over two decades of experience designing strategies to increase revenue for businesses. John is currently the senior vice present of marketing at Glia, the leading provider of Digital Customer Service solutions involving a suite of products such as chat, audio, video, CoBrowsing, as well as chatbots.
Megan is a content manager with experience in retail and technology industries. At Interactions, she is responsible for communicating industry news and product offerings across digital and social channels.

Danny Kuivenhoven
Head of Digital Transformation EMEA
Teleperformance

Brian LaRoche
Director, Event & Field Marketing
CallMiner

Jennifer Lee
Chief Strategy Officer
Intradiem
Danny Kuivenhoven is the head of Digital Transformation at Teleperformance in EMEA, thought leader on the transformation of customer relationships. Danny has over 20 years' experience in ICT. Specialized in customer experience, business processes, innovation and operational excellence. His passion is creating added value with a focus on clients and customers.
Brian has a long-standing comprehension of Call Center operations as in the course of his career he not only designed and marketed the full gamut of call center technologies, he ran a multi-site sales, customer service and lead development Call Center operation. He is also the host and moderator of CallMiner's popular Education Webinar series and is a frequent blogger, podcaster, guest speaker and author on speech analytics, technical, collections, sales, customer experience and leadership topics.
As Chief Strategy Officer, Jennifer leads the teams that include Intradiem's Product Management, Product Marketing, and Marketing functions. Prior to her current role, Jennifer led the Customer Success organization, where her team was pivotal in achieving the historic milestone of one billion automation actions.

Joanna Palmer
CX Client Principal, Contact Center
RingCentral

Micah Peterson​
Vice President of Product Management
ProcedureFlow

Rob Peterson
Global Head, CX Strategy
Talkdesk
Joanna Palmer is passionate about improving the customer and employee experience. She is a CX Client Principal at RingCentral, she partners with companies to re-imagine and improve their customer experience, ultimately driving value to their organizations. She has proven experience with many successful contact center and digital transformations. She has over 20 years of experience focused on Customer Experience including leadership roles in both IT and Customer Service. Most recently she led the contact center transformation for Scholastic.
Micah is a knowledge management expert and enthusiast, and has been helping companies transform their knowledge management for more than 15 years. When he's not sharing his love for knowledge management you can find him playing with his seven kids, solving a Rubik's Cube, or helping out at his local church.
Rob heads the Global CX Strategy team at Talkdesk. Over the past 23 years, Rob has built and managed highly effective organizations in Technology, Sales, Operations and Finance for brands like Oracle, American Express and eBay.

Alpa Shah
Global Vice President – CX Practice
Frost & Sullivan
Alpa has vast professional and volunteer experience around business and strategy planning, product and vertical market analysis, growth consulting, event planning and execution, sales and marketing, writing growth opportunity insights, and most importantly, creating and inspiring teams to be best in class. Her current area of focus is on CX; she has also worked on projects covering technologies such as UC and mobile and wireless.