The 18th Annual Customer Contact East: A Frost & Sullivan Executive MindXchange in sunny Fort Lauderdale was packed with innovative, collaborative, and analytical executives. Enthusiasm levels were high, and participants dove into each of the sessions with great energy. As a result, they were able to learn, share experiences, and have fun while meeting new colleagues, thought leaders, partners, suppliers, and customers.
It comes as no surprise that this was the first face-to-face event for many since the pandemic, which has heavily impacted the customer experience (CX) arena as well as our own personal and professional lives. During the last two years, we witnessed rapid adoption of disruptive technologies and innovative practices across industries, particularly within the contact center landscape. On average, digital transformation strategies worldwide sped up 6.5 years due to the pandemic.1State of Customer Engagement 2022 Survey, Twilio.
This paper will provide the top 10 takeaways from some of the most insightful sessions of the event, backed up with findings from Frost & Sullivan's research and other sources.
1. The Increasing Significance of the Contact Center in 2022 and Beyond
From the start, there was an air of pride among the participants about the more prominent role that the contact center (CC) has attained since the pandemic. Although there is nothing new about the value of the contact center to a business, its importance has been magnified with the Covid-19 challenge to delivering excellent CX. The significant impact that customer interactions have on brand loyalty must be emphasized.
The advent of new technology tools and solutions, as well as the maturation of older ones, has given rise to new capabilities for customer service. The CC industry has entered a new era, with enterprises rapidly adopting new technologies in an effort to keep pace with changes in consumer behavior. At the same time, this shift has augmented the challenges and complexities of delivering a superior customer experience.
Janet Solomon, Vice President of Client Operations/Contact Center Solutions at Fiserv, shared some pertinent messages with CX leaders:
Digital channels are in the spotlight, but traditional call volume is not going away
CX impacts your brand, and the contact center is the voice of your company
Single agent resolution is expected
(Customer) data is your friend! Employ ruthless evaluation and use it to create a business case ROI
Tech-enable your agents: Key investments can drive and improve CX
Avoid isolation and build relationships with others in your organization (C-suite, Marketing, and IT, among others)
Chart 1: Consumer Experience Impacts Your Brand, 2022
2. CX: The Catalyst for Enterprise Success
Today, the competitive dynamics of many industries increasingly revolve around the customer experience. It is the main factor impacting consumer loyalty and the key differentiator deciding the fate of a company: 80% of customers say the experience a company provides is as important as its products and services, and 57% claim they have moved to a competitor that provided a better experience.2State of the Connected Customer, 2019, Salesforce Research. As organizations realize the return that investing in CX creates, they are paying more attention to ways of improving the client's journey.
With 82% of service decision-makers saying their company's customer service must transform to stay competitive,3State of Service, Third Edition, Salesforce Research. businesses must understand that CX is more than just a differentiator; it's a crucial part of doing business in a world where switching brands is easier than ever before.
Understanding that the client must be at the center of any competitive strategy is a major step. Moving CX from its current state to an improved one is a process with multiple phases, deeply impacting the organizational culture of every company.
But, how do we define CX? Generally speaking, CX is the totality of interactions that a client has with a brand, including each touchpoint with sales and product teams, customer support areas, outsourcing partners, website, and advertising. While this may seem obvious, some CX thought leaders have a different opinion and state: "CX is the perception the customer has of your brand. Even if you think your brand and CX is one thing, if the customer perceives it as something different, that is what the actual CX is."4Blake Morgan, Forbes.
Todd Allmond, Director of Customer Experience (CX) Center of Excellence at Microsoft, enlightened the audience with his view on meeting heightened customer expectations. He advocated taking an outside-in human-centered approach to better understanding and designing for those rapidly evolving requests. After presenting and discussing a proven human-centered framework to understand an individual's journey, he left participants with three key ideas to help when placing this framework into practice:
Remember all the humans (employees, customers, etc.) involved in the experience.
Focus first on the North Star Experience (define your purpose) and work backward.
The best experience anywhere becomes the minimum expectation everywhere.
3. Digital Transformation in the Contact Center and the Opti-Channel Approach
According to Frost & Sullivan's Industry Director Nancy Jamison, the number one CX trend for 2022 is the maturation of digital transformation, fueled by the greater adoption of digital channels across generations.
While digital transformation has been in play for almost a decade, its execution is still lagging. In Frost & Sullivan's Digital Trends Amidst a Pandemic, Customer Perspectives, Global, 2021, just over half of respondents (n=3,284) said their organizations were on par with peers in digital transformation efforts, and only 23% said they were ahead of others. With the changes wrought in 2020-2021, it is clear that digital adoption is surging. To remain competitive, companies must revamp old interaction channels, add new intelligent self-service channels infused with conversational artificial intelligence (AI) and analytics, and deliver on the promise of omnichannel CX.
Developing omnichannel capabilities is still technically challenging, especially because legacy applications are often developed in silos. While most global companies have established the value of adopting digital and omnichannel CX strategies, end-to-end implementation still faces roadblocks. While some organizations already engage with customers via several different interaction channels, two-thirds (66.4%) do not have a cross-channel contact management strategy.5NTT Global Customer Experience Benchmarking Report (2020)
Jen Johnson, Senior Vice President of Business Transformation at Frontier Communications, discussed her experience leveraging intelligent virtual assistants (IVAs) powered by Conversational AI to automate transactions across the entire customer journey for a consistent, integrated, and conversational CX.
For her company, the digital transformation did not pan out as planned initially. She realized that opening several digital channels did not make sense unless every channel raised the bar or delivered on customer expectations. She suggested that others learn from their missteps and offered advice related to:
Success factors on how to enable efficient self-service while still supporting an empathetic approach
Best practices for facilitating seamless transitions between channels and providing a consistent digital customer journey
Insights on how to provide the same consistent service at scale despite the current labor shortage
Undoubtedly, with consumer demand for digital channels and the current labor shortage, brands feel pressure to create an efficient and satisfying digital CX. As many companies around the world are now trying to meet their customers where they are, they have to realize they may not be able to interact with them everywhere. Several companies are adopting an "opti-channel" approach that prioritizes quality over quantity of channels, and are offering what makes sense for their clients. For example, if target customers are not using SMS, then proposing that channel is nothing more than an unnecessary distraction to the customer journey. In this case, less may be better.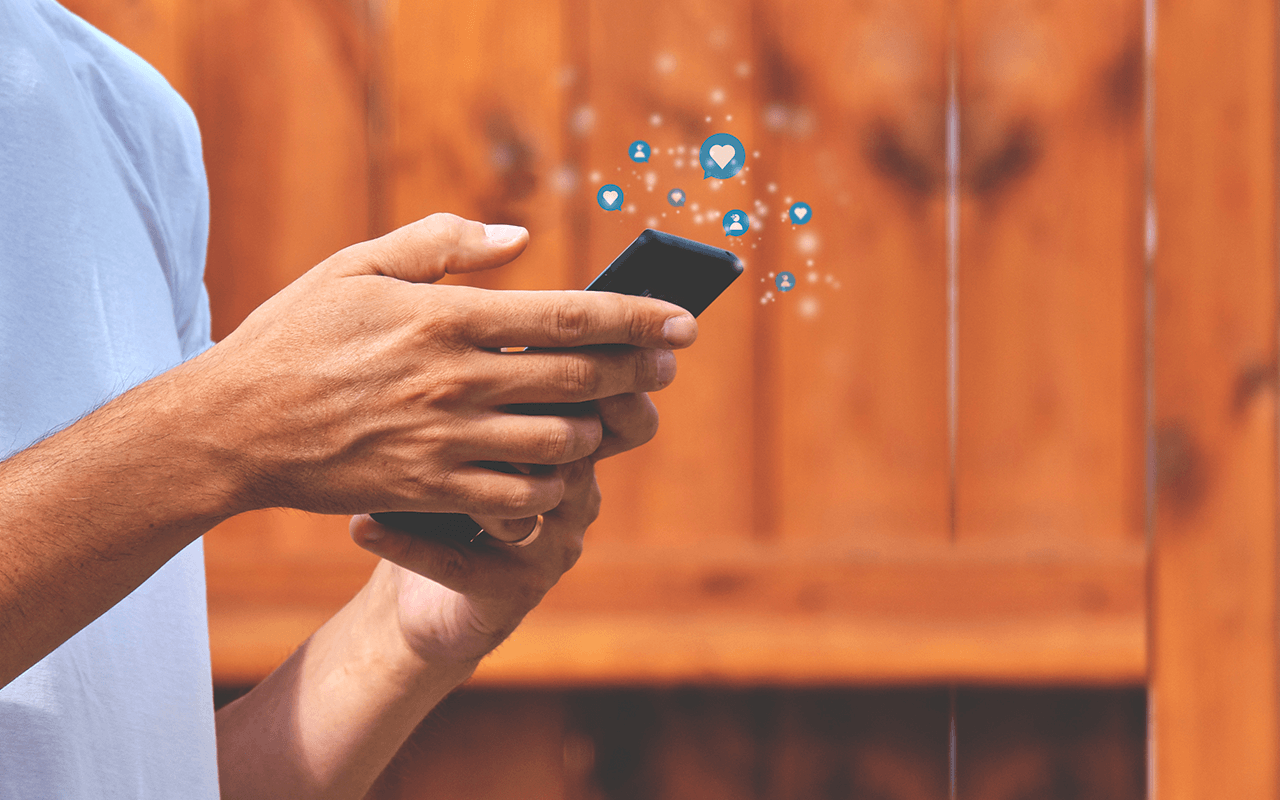 4. Hints to Create a Mobile-Friendly CX
Most business leaders agree that delivering superior CX starts with expanding and improving how customers connect with a brand. This approach includes adding digital channels and refining what happens behind the scenes, in the back office, in the store, and in the field. However, improving overall CX is equally dependent upon achieving a mobile-friendly CX. Certainly, mobility is a key trend in the CX arena as Frost & Sullivan found in our recent global IT decision-makers survey (n=3,145):
56% of respondents shared that delivering excellent CX through mobile devices is a crucial or very important priority over the next year.
49% of organizations have seen an increased number of interactions via mobile apps during 2021.
One out of every three companies is planning to add a mobile app over the next year.
29% of decision-makers responded that developing a best-in-class mobile experience will drive their CX investments over the next year.
A roundtable discussion about charting a mobile-friendly CX captured participants' voices and insights around some of its most relevant features and expected benefits, including:
Frictionless simplicity
Accessibility and convenience
Accuracy and efficiency
Privacy and compliance
Personalization/Customization
Speed and dynamic content uploading
Full self-service
Consistency
Visibility and Transparency
Loyalty
Ultimately, successful CX will never happen in isolation. Companies need to collaborate and look at the mobile experience through the user's eyes. It should be less about technology and more about designing experiences and adopting new strategies and customer-centric attitudes.
5. The Four Aspects of Customer Happiness
User experience is vital to creating value in this new era. It is no longer just about the quality of a product or a service; it is about clients' emotions and experiences when they consume it. Businesses from all sectors are increasingly focusing on improving and personalizing these experiences and interactions through the use of technology.
Regardless of how customers have chosen to communicate with a company, they are expecting seamless interactions with the brand. As such, firms should stop thinking first about channels and instead focus on identifying what the user is trying to achieve.
Miranda Conlon and Shantanu Das, both leaders of the Customer Service organization at Wayfair, drew from their experiences being part of a team that is at the epicenter of driving customer happiness through insights on CX. They shared their path to developing a customer happiness model and using it as a way to bring cross-functional alignment.
Since their top priority is to ensure every customer has an exceptional experience with Wayfair, they continually work around the four aspects of customer happiness:
Chart 2: Four Aspects of Customer Happiness, 2022
While their presentation was full of valuable insights, there were a few significant statements and recommendations that were particularly worth repeating:
Since only 5% of the B2C customer data/feedback is actionable, companies need to truly be "listening intently." Gather and analyze not only explicit data (NPS score, CSAT score, surveys), but also implicit data such as backorders, cancellations, order delays, and visit experiences.
Establish a rhythm for systematic resolution of customer pain points across all levels of the organization (e.g., cross-functional stakeholders, C-suite, COO, operations).
Be proactive! (especially to win back unhappy customers)
Happy agents drive happy customers. Expand and innovate existent engagement touch points with employees.
6. The CX Perception Gap
Since various touchpoints are managed by separate business units and influenced by different functions, creating a seamless experience can be challenging. Even if individual interactions are successful, customers may still not be fully content with the whole customer journey if the main problem was not solved (or since several interactions were needed to do so). Consequently, to create a superb customer journey, businesses need more than just great touchpoints.
Conscious of these structural flaws, enterprises are reorganizing to avoid silos. Some are already transitioning to become customer-centric organizations by adjusting their structures so that the sales team feels they are contributing to marketing and customer care, and vice versa.
Several companies have started to collect data and measure results. Still, they fail to share the findings throughout the organization or do not have the right resources to transform that information into valid inputs for actions.
There is a huge gap today between the perception that companies have about the experiences they deliver and how customers perceive those experiences. The CX perception gap refers to the difference between customers' and businesses' perceptions of their CX performance. When there is a disparity in perceptions, the need for organizations to react is urgent.
In a think tank around the perception gap and how to close it, a BPO thought leader confirmed that while many companies believe they delivered consistent customer experiences across channels, most consumers disagreed. Moreover, even when a customer is willing to leverage self-service, automated channels often fail, forcing customers to escalate to an agent at least half the time and impacting the experience. Furthermore, when switching support channels, almost 90 percent of customers were asked to repeat information.
Successful CX strategies need fundamental CX design thinking. Companies need to design something that's relevant to their customers and then bring everyone on board. Investing in solutions and technologies is one positive step, but successfully turning those into fruitful and consistent experiences for clients is another challenge. Frost & Sullivan considers that CX is neither about technology nor significant, costly initiatives. CX is a mindset, a way of doing things. By embracing a customer-centric business transformation, brands have the opportunity to close the delivery gap and start to align the experiences they provide with customer expectations.
7. Striking the Right Balance for AI in the Path for CX Excellence
Beyond just automating tasks, AI adds new capabilities across the customer contact landscape, from virtual assistants to behavioral applications, speech recognition, and automated models
for scheduling and forecasting. Significant benefits of infusing AI across the customer contact space are summarized below:
For businesses, AI-powered applications enable time and cost savings, smarter customer service, efficient CX management, and the generation of reliable, actionable insights that facilitate decision-making.
AI also supports agent activity, as it improves employee performance by providing on-call real-time support to agents to aid them and support customer queries, with full historical awareness and real-time context to drive recommendations.
AI is making CX automated, fast, and hassle-free. A more connected and human experience based on contextual content and sentiment is now possible.
Despite self-service and AI solution's numerous benefits, companies cannot rely on them exclusively. Automated services are most reliable when responding to the simplest queries that customers most frequently demand. To generate a positive and lasting impact, companies must blend self-service with live assistance.
The event included a best practice session to discuss where AI does and doesn't make sense. A contact center leader shared his experience and understanding around how to best marry human and non-human resources. He stated that while he was completely sure that the right approach included a human + AI (symbiosis between AI and humans) as opposed to AI versus human and high complexity/high emotional duties (for example, submitting a life insurance claim after a family member has passed away) must remain within the human realm.
Frost & Sullivan expects a sharp growth in AI-based capabilities and applications that assist consumers and agents over the next few years. However, AI is only as smart as the data it can leverage. The power of AI comes from the combination of analytical insights, continual learning, and automation.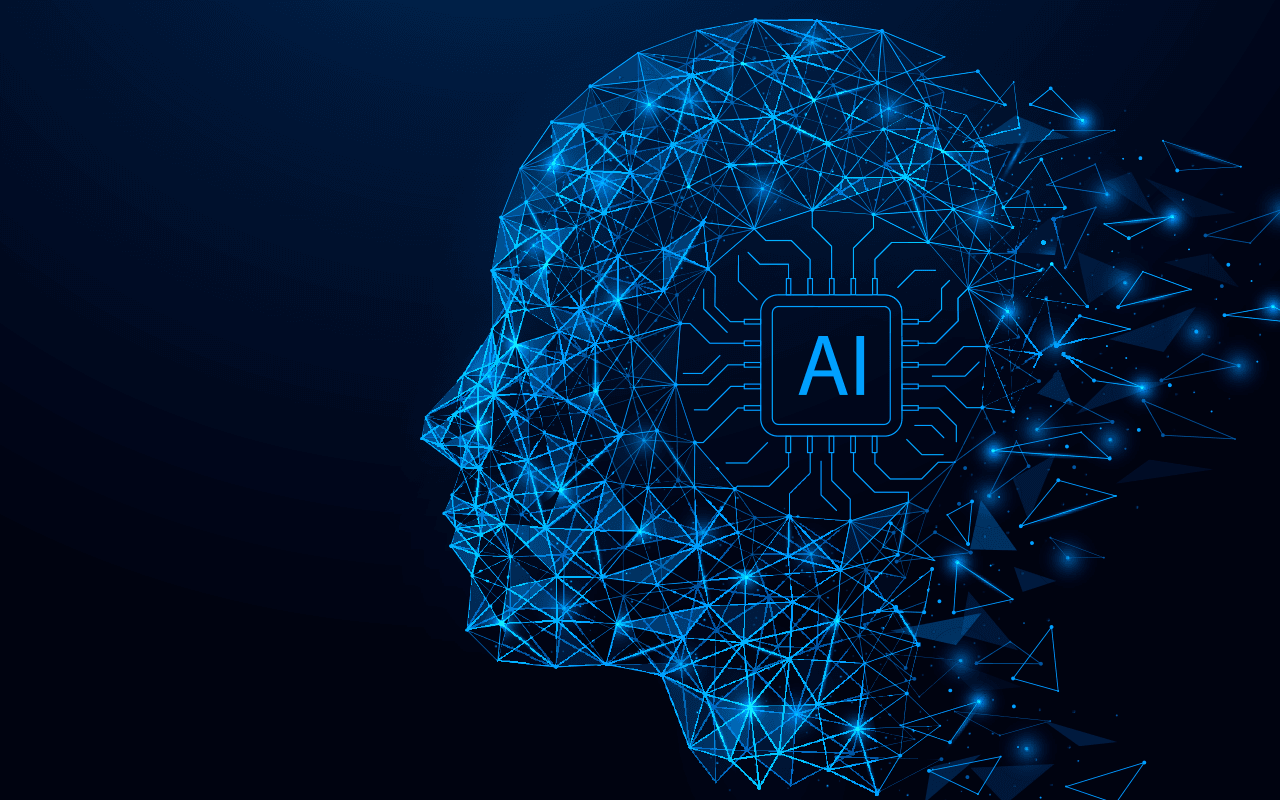 8. It Comes Down to Trust
Building trust and reaching a balance between personalization and privacy are priorities for every business. CX professionals must improve their ability to interact, engage, and follow their customers without interfering in their journey (or being invasive). With the massive amount of user data available, companies need to know where to look to derive the right insight.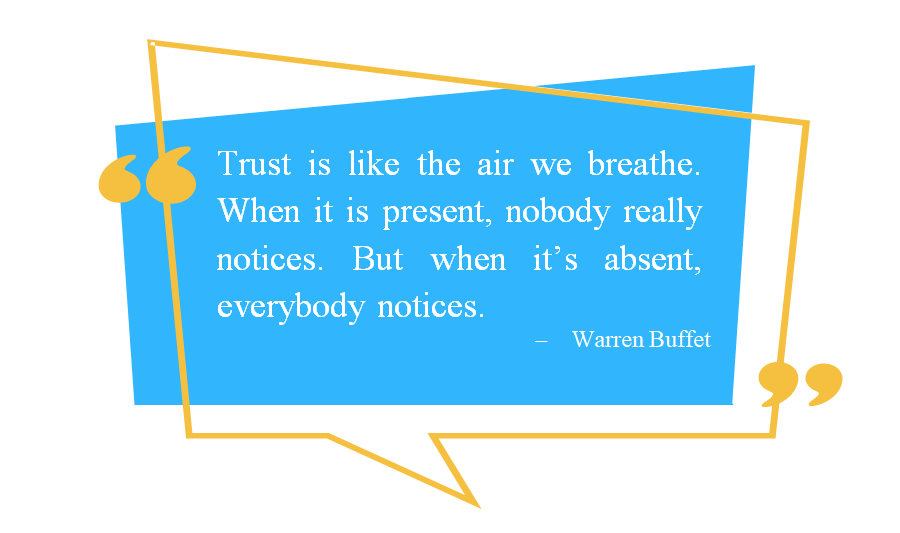 Trust is the foundation of any lasting relationship. Therefore, companies need to ensure that they are reliable in this new era where consumers 'expectations are at their highest level ever. The Frost & Sullivan CX team advises enterprises to:
Keep promises and commitments
Always keep clients up-to-date and informed
Invest in the company's staff
During the last day of the event, Michael "Coop" Cooper, Founder of Innovators + Influencers, observed that systematically building trust among teams and across the enterprise is critical for leaders. He introduced a dynamic tool-based index designed to help build cohesive, productive, profitable, and happy teams at his session. The tool can be leveraged in multiple situations. He also shared the most significant patterns that revealed how to interact more effectively with key colleagues and presented the eight dimensions of team trust.
Chart 3: Eight Dimensions of Team Trust, 2022
Closing out his time on stage, Coop revealed six steps to resolve trust issues within teams:
Ask to talk with the person
Tell them you'd like to talk about patterns that you've noticed and would like to work to resolve together
Check to see if you have alignment on the issues/patterns
Make specific requests (they may or may not be honored)
Find ways to collaborate on addressing the patterns
Schedule a follow-up conversation to review progress and discuss the next steps
9. A Modern Agent Job Description for a New Business Landscape
For years, contact center stakeholders have focused on reducing costs and improving customer satisfaction. After realizing that agent empowerment profoundly impacts CX and brand consistency, adopting much-needed tools and implementing the necessary changes to support employees has increased globally.
Because the degree to which employees feel connected and supported determines how they usually interact with customers, creating an engaged and high-performance-driven workforce is pivotal to delivering best-in-class customer journeys.
When millions of employees were sent home to work remotely during 2020, leaders faced the challenge of empowering their agents in a completely different environment. They wondered if their teams would become distracted or even feel isolated. While the work-at-home agent (WAHA) model is certainly not new, in most cases, it only existed as part of an untested business continuity plan. Otherwise, it was a way to reach specialized talent that was either not easily available or not attracted to a brick-and-mortar environment.
Amidst the era of the great resignation, which triggered a "war for talent," contact center leaders simply cannot do what they used to do and are being forced to adapt their hiring processes and offerings. In their interactive crowdsourcing session, Arnell Davis, Senior Director of Enterprise Service Center at Bristol-Myers Squibb, and Fred Kleiman, VP of Customer Service at AMC Networks, addressed this and other topics. They both utilized the audience's insights to co-create a new agent job description that is aligned with what is most important to the agent today. Among several components, the exercise unveiled not only the basics around benefits, flexible scheduling, compensation packages, and career development that can be applied to all types of industries, but also a framework for new hiring, onboarding, and training processes.
There is no doubt that when agents can perform their jobs better and with less effort, they are more satisfied and likely to stay with a company longer. In addition to having access to the best technology, optimized processes, and product innovation, how agents behave and perform ultimately determines a company's relationship with customers. Employee experience (EX) and empowerment are paramount to improving CX.
10. The Supplier Experience
Every organization is very dependent on the performance of its suppliers, yet their importance for a company's overall performance is often overlooked, if not completely forgotten. The typical topics causing problems in customer-supplier relations are6https://supplier-experience.com/what-is-supplier-experience/.:
Lack of strategic cooperation and common targets
Manual time-consuming processes and non-existent operational transparency
Poor cross-organizational communication and interaction
Silo-type of thinking in value chains
Lack of understanding and concreteness regarding supply chain sustainability initiatives
Katrina Schiedemeyer, Senior Customer Experience at Danone Center of Excellence, focused her session on the blending of traditionally separated functional groups such as CX, supply chain and operations to create a new method to innovate as rapidly as possible.
Katrina took three very simple steps in her organization to tackle this situation and increase efficiencies exponentially during the pandemic:
The company sent out a weekly survey to each supplier to understand COVID-19 impact on business.
It included a questionnaire that addressed seven critical points to identify risk. Each received a risk rating based on the overall response.
Risk mitigation plans were designed to help improve business-specific focus areas.
A huge leap in the CX and EX can be achieved by focusing on improving the supplier experience. Katrina shared a framework to execute this type of rapid change within any organization, which included creating an ambassador program that leverages existing talent to avoid increasing costs. Are you ready to learn more about your supplier's experience? Make sure to obtain commitment and understanding from your C-level suite. Meticulous planning and preparation will help you avoid failure.
A Final Word from Frost & Sullivan
Frost & Sullivan believes that CX will continue to evolve from interactions on disparate channels to providing seamless customer journeys that are proactive, asynchronous, and persistent. The pandemic created an unprecedented shift in how organizations run their businesses and interact with their customers. As a result, the customer journey has transformed and is now equipped with intuitive and easy-to-use self-service tools that free customers to contact a live agent only for complex inquiries requiring a high degree of service. Technologies such as AI, analytics, and cloud-based communication platforms have become critical elements for enhancing CX.
Adding innovative solutions and technologies is one positive step, but successfully turning those additions into fruitful and consistent experiences for customers and agents is another challenge. Companies must be ready to meet the evolving needs of both or be ready to fail. To stay competitive and remain relevant, Frost & Sullivan recommends that organizations begin transforming and enhancing the agent and customer experience right now.
What are you waiting for? The era of the "augmented" CX is here to stay, and humans must be at the center of the CX design and operations, leveraging the best technology available to enhance their skills and create powerful, lasting connections with customers and employees.
If you missed this event, make sure to save your spot for the next one! Mark your calendar for the Customer Experience Ecosystem: A Frost & Sullivan Executive MindXchange taking place from July 18-20, 2022 in Minneapolis!