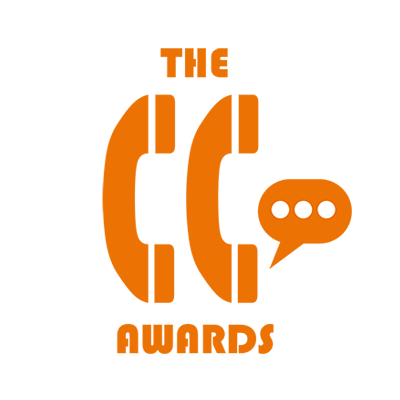 REWARDING EXCELLENCE, CULTURE & TEAM SPIRIT!
The CCs are the "People's Choice Awards" of the Customer Service industry, rewarding excellence and outstanding achievement among practitioners and service providers* across a broad range of categories.
2019 CC AWARD BIG KAHUNAS WINNERS
Click to view winners of each category!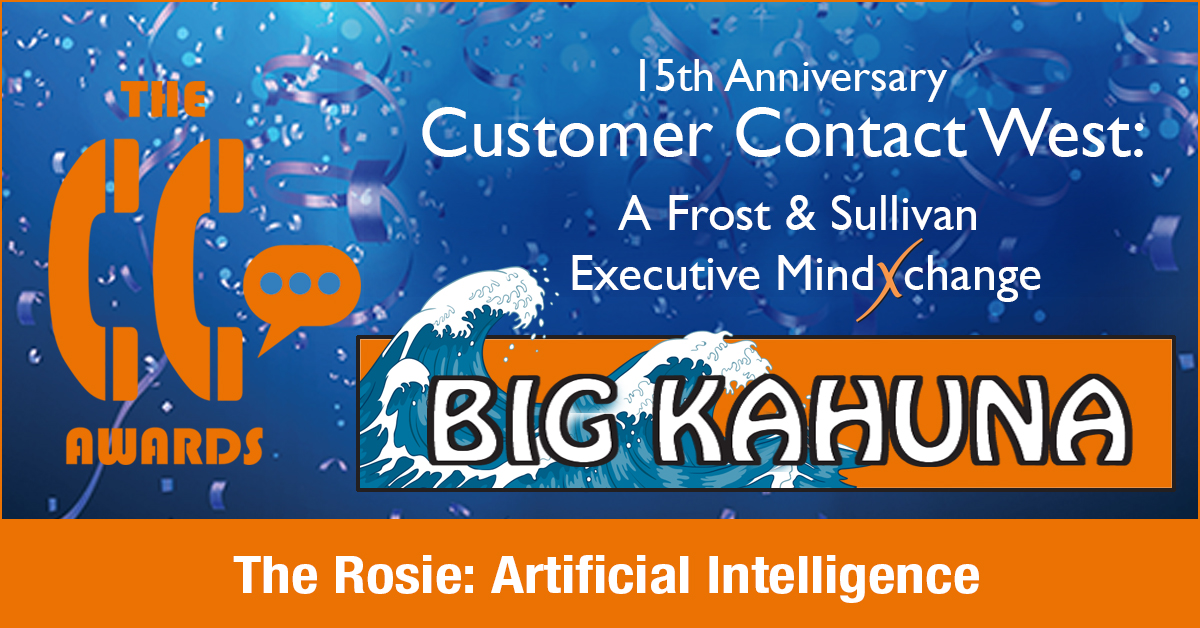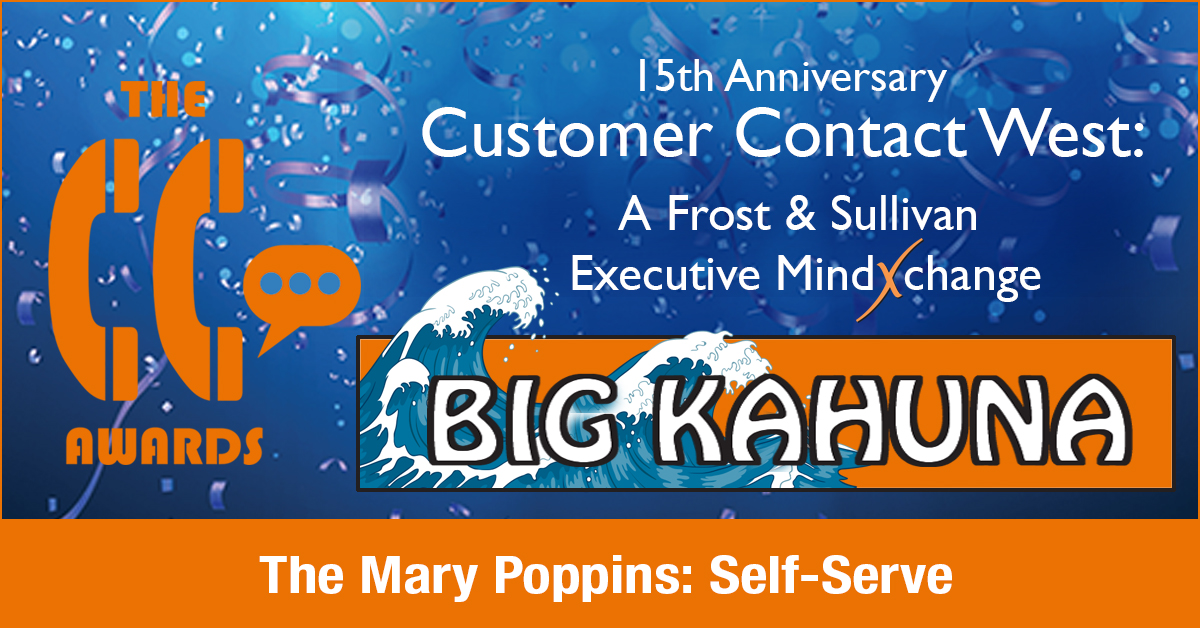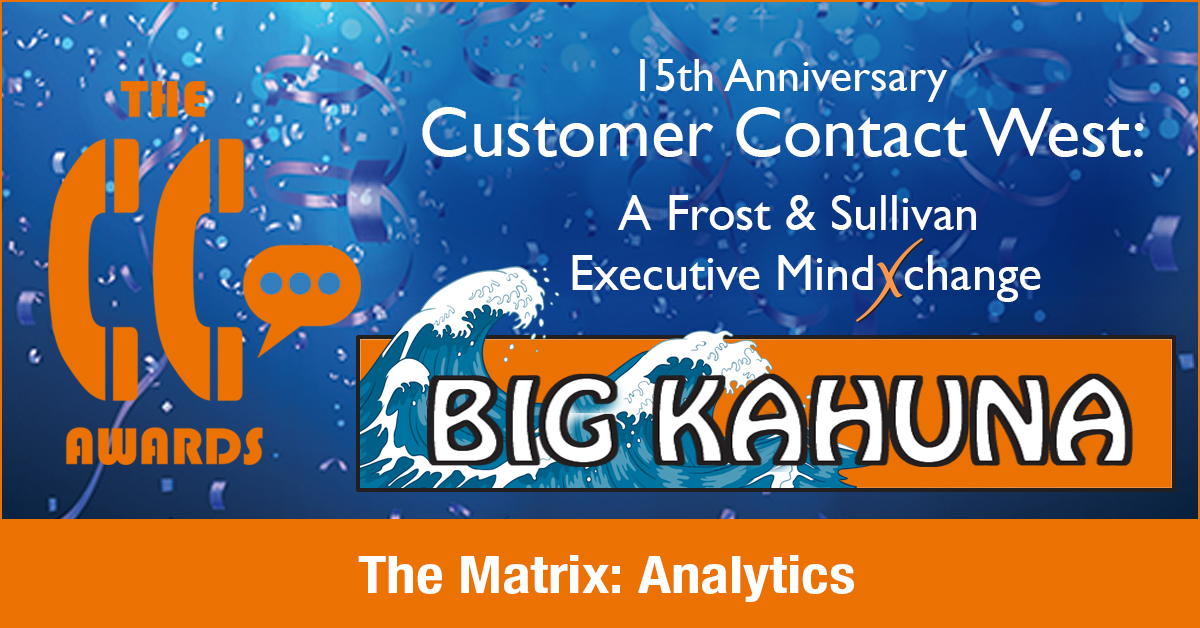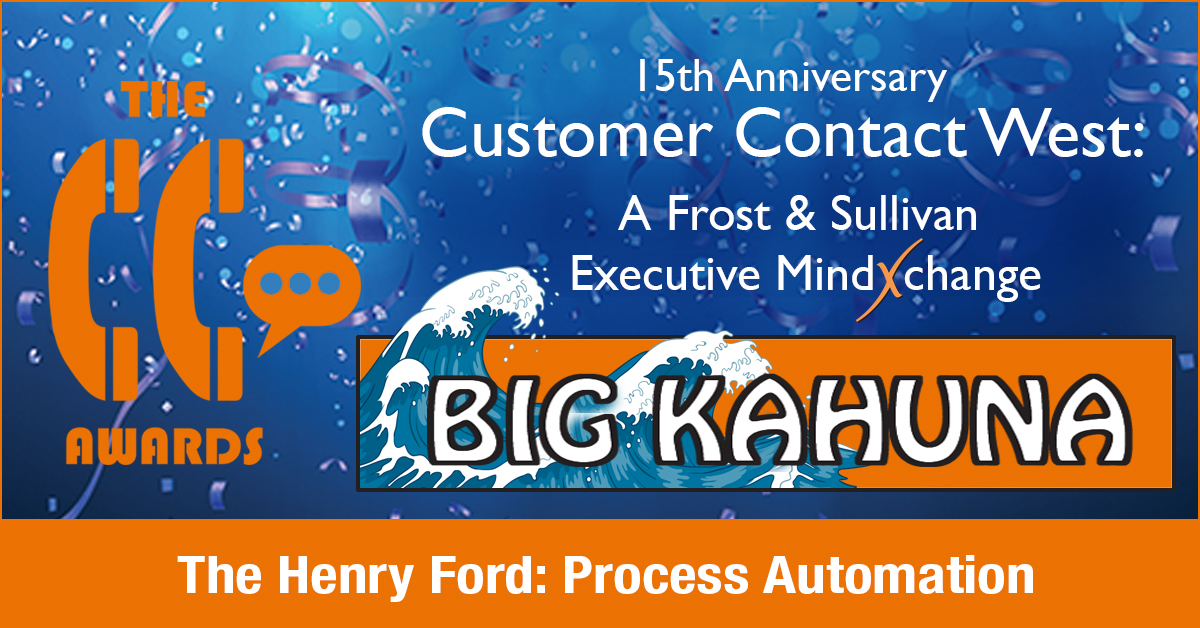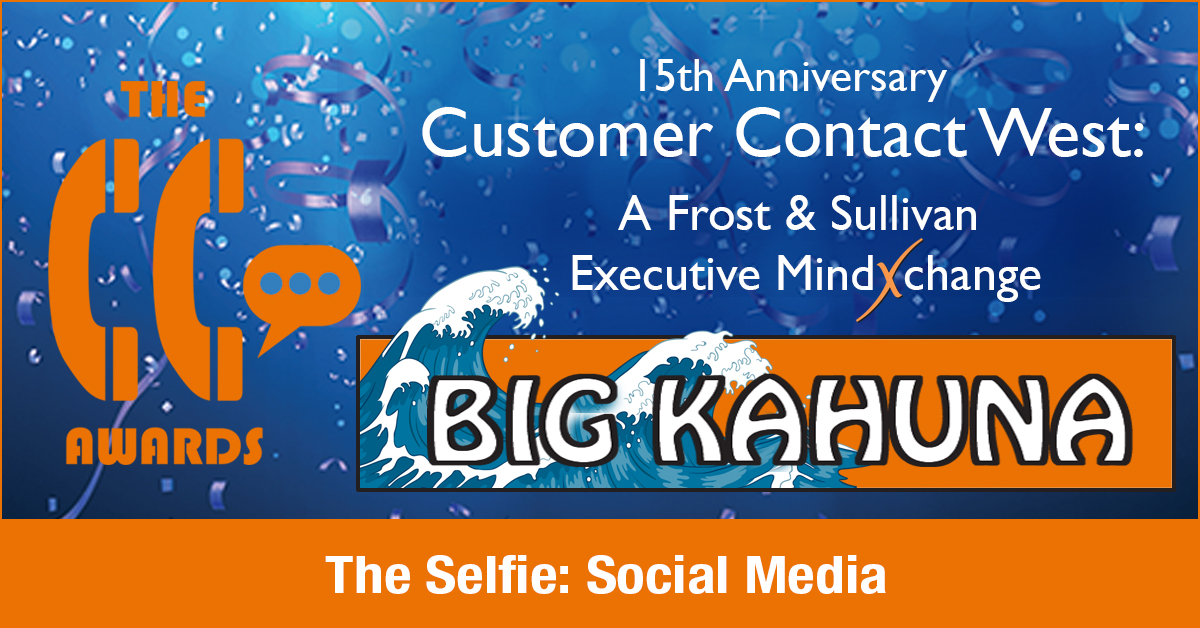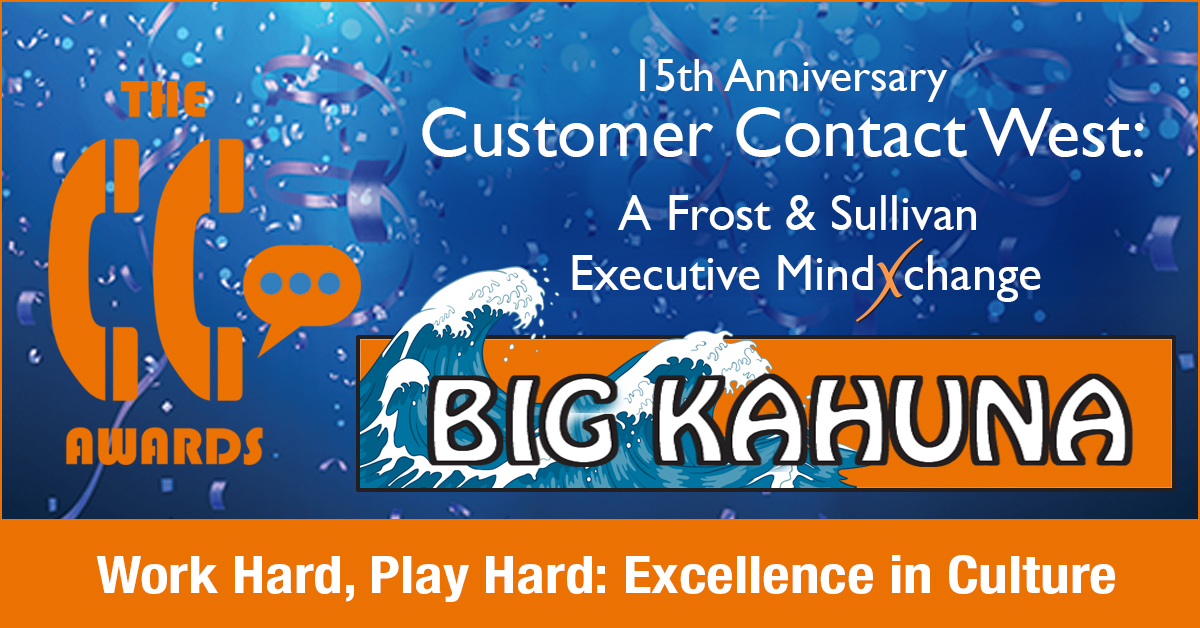 2019 CC AWARD KAHUNAS WINNERS
The Rosie: Artificial Intelligence
Microsoft
Constant Contact
Forte Labs
The Henry Ford: Process Automation
Intuit
The Selfie: Social Media
Constant Contact
Agilent Technologies
Microsoft
The Mary Poppins: Self Serve
Ashley Furniture
Purchasing Power
Forte Labs
Bristol-Myers Squibb
Microsoft
Funai, nominated by HGS
The Matrix: Analytics
Mayo Medical Laboratories
Connect America
Constant Contact
Avantor
Intuit
Microsoft
ABB
WHO WE ARE
The CCs are made possible through the coordination of the Frost & Sullivan Customer Engagement Digital Transformation practice, Frost & Sullivan Research Insights practice and Customer Contact: A Frost & Sullivan Executive MindXchange.
For over 50 years, Frost & Sullivan has guided our clients toward transformational growth strategies by focusing on innovation opportunities driven by disruptive technologies, mega trends, emerging markets and new business models. We invest considerable resources each year to analyze best practices in innovation. As we identify companies who are excelling in their domain, we aim to recognize them for their success so that others may learn and benefit.