Thanks to our solution providers for this valuable information!
Customer Engagement & Experience

Glia is reinventing how businesses support their customers in a digital world. Glia's solution enriches web and mobile experiences with digital communication choices, on-screen collaboration and AI-enabled assistance. Glia has partnered with more than 150 financial institutions to improve results through Digital Customer Service.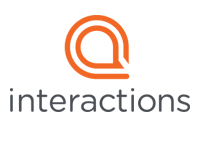 Interactions provides Intelligent Virtual Assistants that seamlessly assimilate conversational AI and human understanding to enable businesses to engage with their customers in highly productive and satisfying conversations. With flexible products and solutions designed to meet the growing demand for unified, omnichannel customer care, Interactions is delivering unprecedented improvements in the customer experience and significant cost savings for some of the largest brands in the world.

ProcedureFlow is a visual step-by-step guide that makes your employees experts faster. With a knowledge management solution that simplifies complex information, employees can spend less time searching and focus on what they do best. ProcedureFlow enables better training and on the job support so agents can start work sooner with confidence, work more efficiently, and better serve customers.

Teleperformance is the global leader in outsourced omnichannel customer experience management and the trusted provider of Digital Integrated Business Services. Using technology to assist humans, Teleperformance offers exceptional customer experience, back-office, and knowledge services, ensuring consistently positive customer interactions on every channel, at any time.