Thanks to our solution providers for this valuable information!

CallMiner empowers organizations to extract and act on intelligence from customer interactions, for improving customer experience, sales, marketing, compliance, and agent and contact center performance. CallMiner was recently named a leader in the industry analyst report Forrester New Wave: AI-Fueled Speech Analytics Solutions.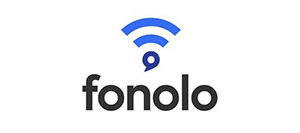 As the leader of cloud-based call-back solutions, Fonolo eliminates hold time and improves the way contact centers interact with their customers. Fonolo's Voice Call-Back solution offers the option to "press 1 to get a call-back from the next agent", while Visual IVR provide click-to-call-back capabilities on web and mobile.

Glia is reinventing how businesses support their customers in a digital world. Glia's solution enriches web and mobile experiences with digital communication choices, on-screen collaboration and AI-enabled assistance. Glia has partnered with more than 150 financial institutions to improve results through Digital Customer Service.

Teleperformance is the global leader in outsourced omnichannel customer experience management and the trusted provider of Digital Integrated Business Services. Using technology to assist humans, Teleperformance offers exceptional customer experience, back-office, and knowledge services, ensuring consistently positive customer interactions on every channel, at any time.