28oct8:15 AMWelcome and HeadlinerLeadership for the Digital Future8:15 AM Headliner: Gary Magenta, Senior Vice President, Customer Experience, Root
Event Details

The only constant in today's workplace is change, and much of what's required to evolve means new tools and technology, as well as adopting the mindset of a disruptor. All change is hard – that's human nature – and it rarely sticks. But leaders have a unique responsibility to help their people embrace it. Successful change means breaking free from traditional employee communication and engagement approaches. It means breaking free from the one viewpoint you're comfortable with and getting used to thinking about things holistically. Businesses need to think like customers – and leaders need to consider things from the frontline perspective. The time for changing our behaviors, and our mindsets, is here. Leaders must tell their people a story, paint them a picture that shows where the company is headed and how each person helps make that happen.

Key Take-Aways:
Guide to the "why" behind change in order to help people develop a change mindset that resonates both emotionally and intellectually
Best practices for engaging people in translating change from a concept to reality through successful storytelling
Strategies and tactics for getting clear on your desired change including understanding common organizational "canyons" that cause disconnects at the leader, manager and individual contributor levels; building an organizational movement around that change; and sustaining it for long-term results
Headliner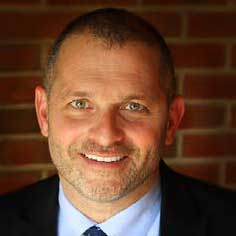 Gary Magenta, Senior Vice President, Customer Experience, Root
Gary Magenta is passionate about helping leaders and organizations change their business, transform how they engage their people, and deliver exceptional results.
Speaker LinkSpeaker Link