28oct9:20 AMBest PracticeBuilding Out Your Tool Set9:20 AM Rockstar Insights: Nate Brown, Head of Customer Experience, UL EHS
Event Details

The role of the contact center agent is harder today than it has ever been. Transactional volume has declined drastically, leaving those tricky tickets which require a vast array of skills. The solution for many centers has been the implementation of new technologies to supplement the abilities of the agent and to try and make their lives easier. Sadly, as has been the case with the majority of digital transformation projects, many of these tools have failed to bring the desired results. How can we ensure that the technology we bring into our organizations will help rather than hinder?

Key Take-Aways:
Transparent guide into the agent impact of new technology implementations, the good and the bad
Framework to strategically identify a gap in the contact center toolset
Best practices for adopting a holistic mindset to ensure the tools of the contact center fit into the larger organization for optimal exchange of knowledge and an enhanced customer experience
Rockstar Insights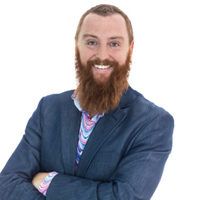 Nate Brown, Head of Customer Experience, UL EHSNate is the Co-founder of CX Accelerator. While Customer Service is his primary expertise, Nate is able to leverage experience in professional services, marketing, and sales to connect dots and solve the big problems.